AirPrint was introduced with iOS 4.2, and lets you to print right from your iOS device. Now you can be super productive, right? Only if you have an AirPrint enabled printer at your disposal. Although there are hundreds of printers available that support AirPrint these days, what if you're like me, and have older printers that iOS doesn't recognize? Your Mac can help.
If your Mac can see your printers, it can share them with your iOS device. To do this, you'll need the app Printopia, available for $19.99 from Ecamm. Once you install Printopia, it shows up as a new preference pane in System Preferences.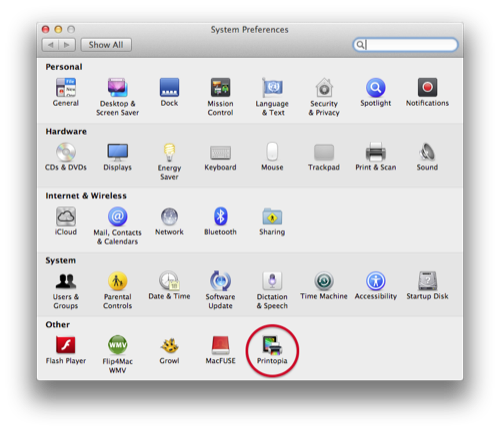 Printopia is installed into System Preferences
Just flip the switch to turn it on, and select the printers you want to share. Optionally, you can password protect your printers, and specify some default page settings.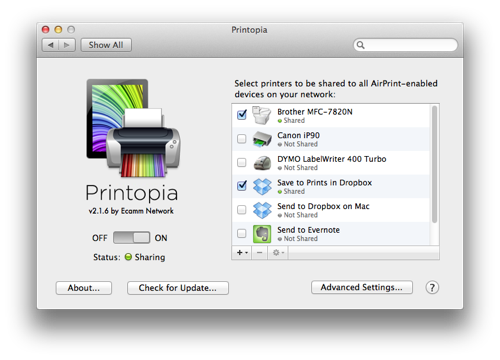 Setting Printopia to share some local printers
Once you've enabled Printopia, your shared printers are instantly accessible on your iOS devices when you go to print.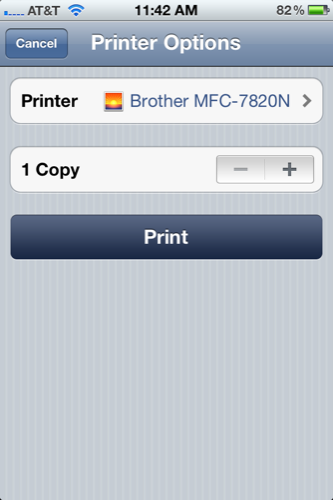 Printing to a shared printer on iPhone
Printopia isn't just for printing either. It also offers a way to quickly send document to your Mac as PDFs. You can set it to send PDFs to your Dropbox, Evernote, a specific folder on your Mac, or an application.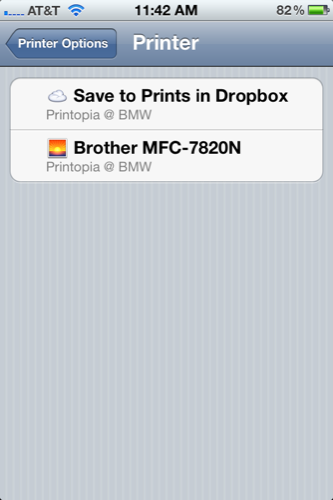 Shared Printers and Folders on iPhone
And, if you're an Automator fan, as I know you all are, you can even set it to process a printed PDF through a Print Plugin Automator workflow. So, if you've been dreaming of printing to your non-AirPrint ready printer, check out Printopia today!