Q: What do I get for the Web designer who has everything?
The short answer is real estate.
The slightly longer answer is, anything that helps spark their creativity.
The long answer is that, whether it's Christmas, Hanukkah, Kwanzaa or another December holiday (I prefer Saturnalia myself) the Winter Solstice is traditionally a time of gift giving. So, what to give to that Web designer you know who has everything they need to actually make Web sites?
Here are 10 ideas for gifts they will love but not expect.
NOTE: All prices are in US Dollars and rounded to the nearest dollar.
$10/each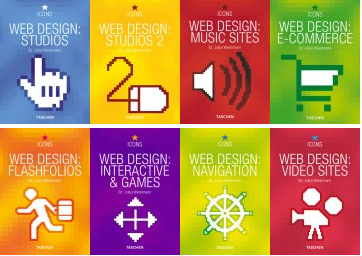 Taschen makes beautiful books. They make especially beautiful books about visual design, and the books in their Web Design series are chock full of cool Web sites with brief, to the point descriptions. I like to pick these up while I'm brainstorming to get ideas and inspirations.
At 10 bucks a copy, they also make an inexpensive gift or great stocking stuffer. Get these online from Taschen, Amazon, or Powels or find them in a local book shop.
DVD: $20 | Blu Ray: $26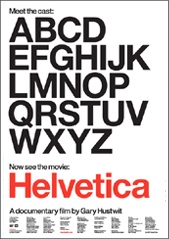 If you only see one movie about fonts this year, make sure that it's Gary Hustwit's Helvetica. Love it or hate it, you cannot deny it: Helvetica—or its bastard cousin Arial—is everywhere. This is especially true on the Web, where it is the default font used in the vast majority of designs. Helvetica examines the rise of this typeface, from its humble beginnings in post-WW II Switzerland, through its explosive growth in the 1960's as the font of the future, to it's eventual resentment and the backlash by designers in the 1970's and 80's, to the ubiquitous role it holds in modern Web design. Beyond this history, though, Helvetica also serves as a backdrop for changing design styles, and the movie provides a deeper exploration of how designers work and think. The story is told simply, but in a manner engaging enough to keep designers and non-designers alike interested.
You can get a DVD of the film for $20 or a Blu Ray copy for $26, but the movie Web site also includes tie-in products like Helvetica:The Bag and Helvetica:The T-shirt, and, with every purchase, you get Helvetica:The Sharpie Pen.
$115/year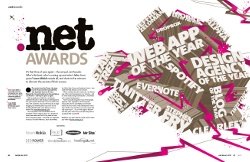 For some reason, the best Web design magazines come out of the UK, and the best of these is .net mag. .net Magazine covers Web design and development, with cutting edge articles, useful reviews, insightful interviews and some kick-ass page layout.
$115 US dollars a year for a subscription is a bit pricey, but it's cheaper than buying it on the stands every month, assuming you can find it in the U.S.
$20 – 22 depending on size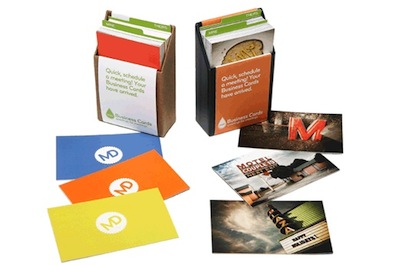 Imagine handing a client your business card. They notice the really cool image on the back, and you tell them that's from one of your recent projects and you get to explain to them your brilliant innovation for that design. Moo.com allows you to quickly and inexpensively create cards with custom imagery (such as portfolio samples) and contact info (including email, portfolio, Skype, and Twitter). You can place portfolio images on the back, either uploaded directly or from a flickr account.
Cards come in traditional business card size ($22) or minicard size ($20) which are cute and quite the conversation starter.
$10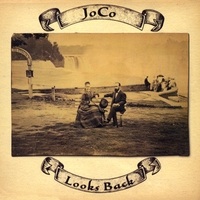 Jonthan Coultan is the troubadour of tech; the geeks musical go to guy; the lyricist of ummm… hmmm… I have nothing to alliterate with "lyricist". Anyway, he writes great, funny songs about tech, the internet, mad scientists, zombies and aliens. JoCo Looks Back collects 20 songs (many from his epic Thing a Week series where he composed a song every week for a year) including crowd pleasers like "Code Monkey," "Creepy Doll," "Ikea," "Re: Your Brains," and a truly touching rendition of that immortal classic, "Baby Got Back."
Although available from anywhere that sells CDs, who wants more media to have to store? I recommend gifting the album from the iTunes store. Print out the certificate, roll it up with a ribbon and slip it into that special someone's stocking (or whatever).
$25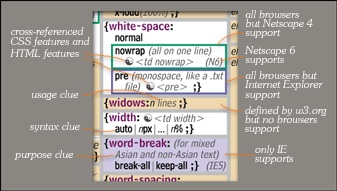 Off the top of your head, do you know all the values for the CSS cursor property? What about all the different attributes you can use with the HTML list tag? Nope, neither do I, and I've written over half a dozen book about that stuff. So where do I turn to find out? I could thumb through any number of reference books, or I could just turn around and look at the wall behind me at my Visibone HTML and CSS wall posters with compressed details of almost every fact about CSS and HTML syntax.
How much would you pay to have all of these answers at your fingertips? $25? Cheap.
$15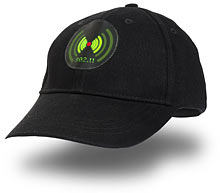 Have you ever wanted to know whether you're in a Wi-Fi hot spot, but don't want to break out your laptop to check, wasting precious battery power? Of course you have, but nevermore! If you have the Wi-Fi detector cap, which actually lights up when in the presence of a 802.11b/g Wi-Fi signal, then you'll always be in the know. I think it blocks mind control laser satellites too!
It's cheap at $15 (includes batteries). While there, check out all the other cool gear and T-shirts at ThinkGeek.
$14 – 30 Depending on Device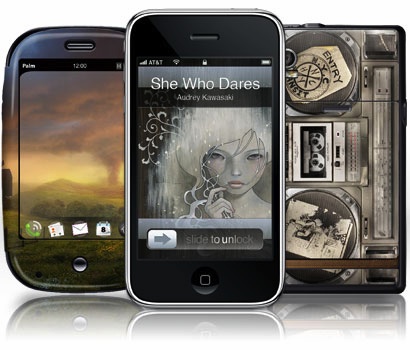 Whether Palm, iPhone, or Android; Apple, Dell, or HP; If you have a smart phone or laptop, then GellaSkin can skin it, with beautiful, full color art. Gellaskins adhere to the surface of any device, looking almost painted on. Choose from hundreds of different high quality designs. They stick, without becoming sticky, provide basic scratch protection, and can be easily peeled off if no longer desired.
The price varies depending on what you need it for, but Gellaskins can cover a wide range of devices.
$10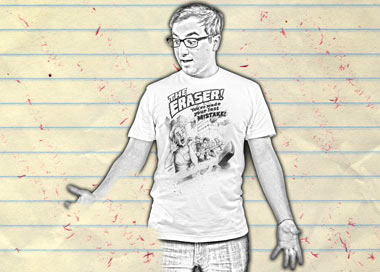 Fact: Designers like cool T-shirts. Fact: Threadless makes some of the coolest T-shirts around. "The Eraser" (shown) is especially cool for designers, and if they are Web designers, then making reference to analog design tools becomes kitsch, and thus even cooler (if you don't get it, don't ask).
Threadless T-shirts generally run around $20-30, but many of the shirts (like The Eraser) are now on sale for $10.
$25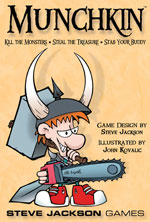 Tired of Monopoly and Stratego, but still want a game where treachery and cheating are part of the rules? Then Munchkin is for you. From the devious minds at Steve Jackson Games and illustrated by the ever talented John Kovalic, Munchkin is a card game where stabbing other players in the back is all a part of the fun.
You can get the starter set to play in a fantasy world, or choose from Sci-fi, Martial Arts, Super-hero, Vampire, Spy, Cthulhu, Cowboy, and Pirate versions.
Bonus 11th Gift (And Shameless Plug by The Author)
$35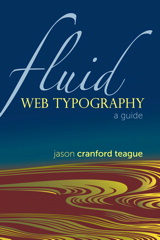 As the author of this book, I can say without equivocation that it is the best book on the market about modern Web typography and the new technologies only just now becoming available to designers. The fact that it is the only book on modern Web typography just means it's fresh. 2010 will be the year of Web typography. Give your favorite Web designer the advantage with 268 pages of pure typographic knowledge.
---
Jason Cranford Teague is the author of more than 13 books on digital media, including Speaking In Styles: The Fundamentals of CSS for Web Designers. For more information about CSS & Web typography, check out Jason's new book, Fluid Web Typography.

Ask Jason a question so he can answer it in his blog!

Follow Jason on Twitter: @jasonspeaking.