Sprinkled through his keynote address yesterday, Apple CEO Steve Jobs offers several interesting sales figures for Leopard and the iPhone.
Jobs said Apple has sold 5 millions copies of Mac OS X 10.5 Leopard since it went on sale at the end of October. Jobs called it the most successful Apple release ever, with 20 percent of Mac users upgrading to Leopard in the first 90 days it was available.
Jobs also said Apple has sold 4 million iPhones to date, or 20,000 a day. Through the third quarter of 2007, Apple had 19.5 percent of the U.S. smart phone market, trailing only RIM, which was No. 1 with 39 percent of the market. Behind Apple was Palm (9.8 percent), Motorola (7.4 percent), and Nokia (3.1 percent).
Some Photos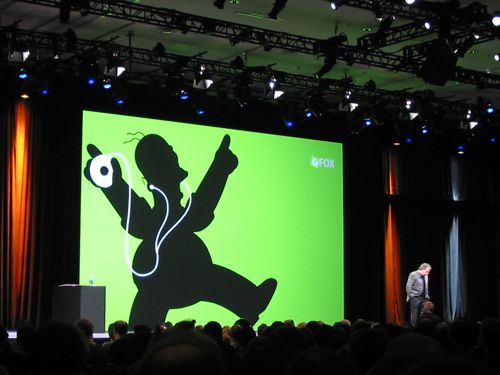 During the keynote, Jim Gianopulos, chairman and CEO of Fox Filmed Entertainment, talked about his company's relationship with Apple. One slide in particular drew a good reception.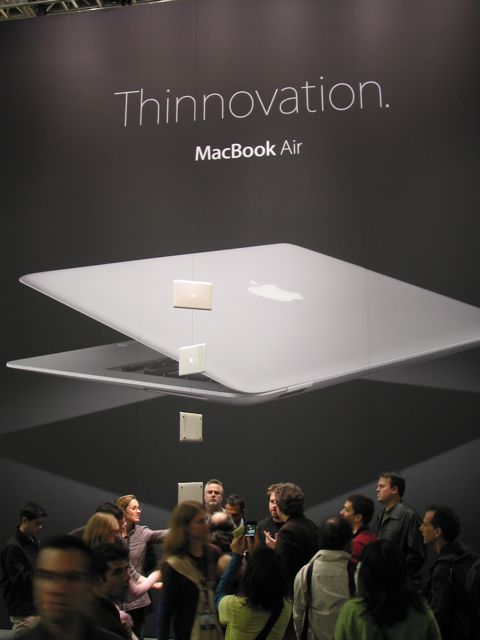 The suspended MacBook Airs in Apple's booth always had a crowd—and a booth worker warning people not to touch.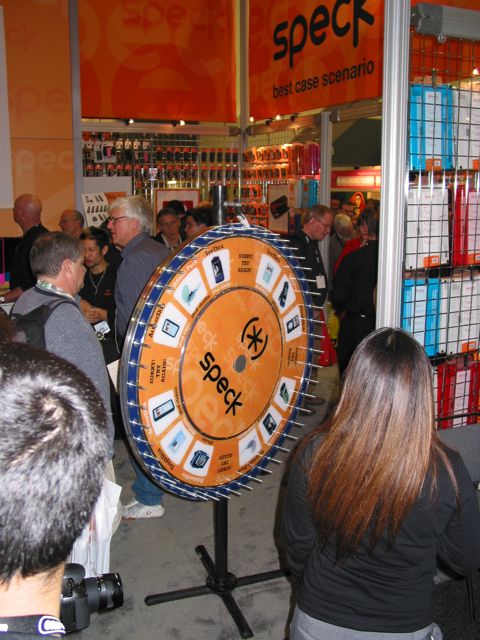 Speck had a line around its booth, as people queued up to spin a wheel and win prizes.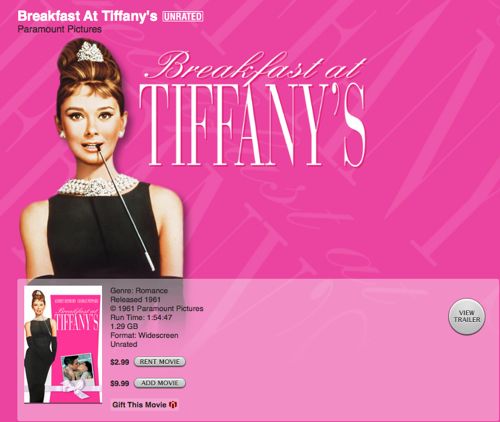 The movie rental section of the iTunes Store went live late last night. (You need to
download iTunes 7.6
to see and use it.) Movie rentals you can view on your Mac, PC, iPods, and iPhone cost $3.99 for new releases and $2.99 for older, or library, films. The HD rentals are $4.99 for new releases and $3.99 for library movies; the HD films will play only on
the updated Apple TV.