At its annual developer conference this morning, Apple said it will ship Mac OS X 10.6 Snow Leopard in September, offer new iPhones this month, and update its MacBook Pro today.

Apple spent a good part of its keynote address this morning at its Worldwide Developer Conference here in San Francisco talking about
Snow Leopard's
many refinements and Microsoft Exchange support. Apple stressed that the upcoming Mac OS X revision will build on Mac OS X 10.5 Leopard when it ships in September. The pricing—$29 upgrade for Leopard users and $49 upgrade for a family pack—drew perhaps the biggest applause of the morning. Apple said it now has 75 million OS X users.
Following the Snow Leopard news, Apple said the new
iPhone 3G S
will ship June 19. Apple said the upconing iPhones will be two times faster on average than the current iPhones. A 16-gigbyte model will sell for $199, and the 32-gigabyte device will go for $299. Apple will continue to offer the 8-gigabyte iPhone 3G but drop the price to $99 as a way to expand its market.
Along with the new iPhones, Apple will release iPhone OS 3.0, which it previewed back in
March
.
Apple also updated its line of
MacBook Pros.
The 13-inch MacBook Pro starts at $1,199, the 15-inch begins at $1,699, and the 17-inch starts at $2,299.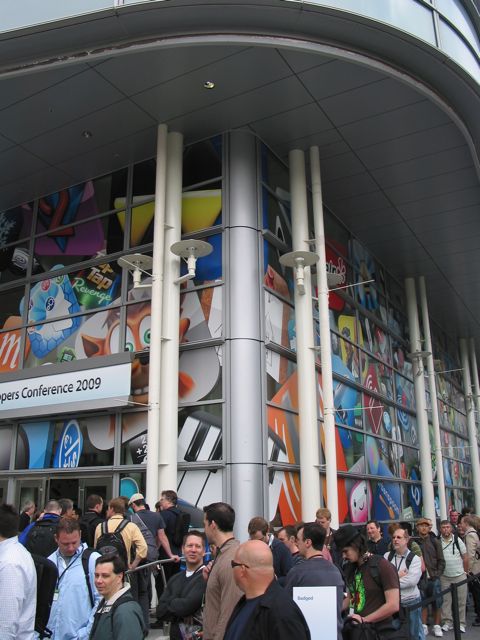 Happy conventioneers, waiting to enter Moscone West here in San Francisco for the WWDC keynote address.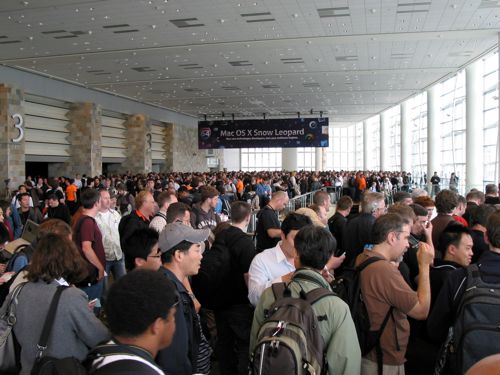 The crowd on the third floor of Moscone West.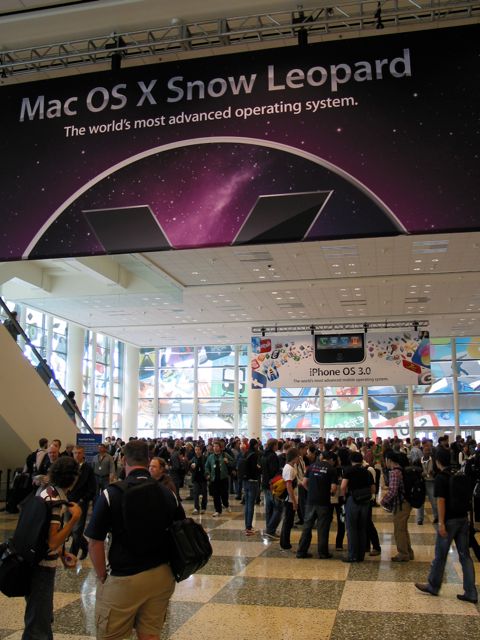 The bustling WWDC registration area.