You know how sometimes you walk around town and you wander into a 1,600 year old building and suddenly get inspired about graphic design?
No? That doesn't happen to us very often either, but several days ago we happened to be in Istanbul and visited Hagia Sophia, the ancient former basilica/cathedral/mosque that's now a museum.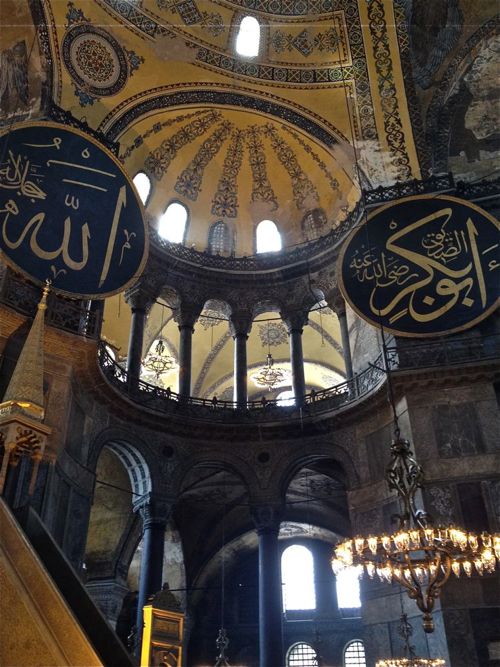 Looking at the ancient calligraphy on display there, it was obvious that the calligrapher would be a successful contemporary designer today. The interplay of letter forms combined with the contrasts of color and size create not just an informational sign, but a beautiful and compelling design. Looking around, more examples of calligraphy-inspired designs are everywhere.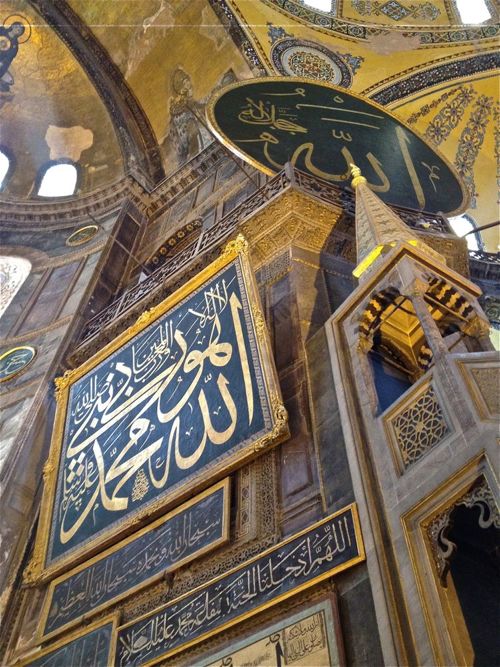 Mental note: If you're struggling to come up with a design solution for a project that doesn't provide much in the way of visual elements to work with, consider a calligraphic approach. Calligraphy is stylistically versatile and can evoke a huge range of subjective reactions. It can create a crude, rough impression or a warm, fuzzy one. And anything in-between.

Calligraphy from ancient times exists in many forms: books, manuscripts, plaques, rugs, etc. A little research provides lots of design ideas. Some of the oldest examples you find look almost as if they were designed by one of today's award-winning design firms.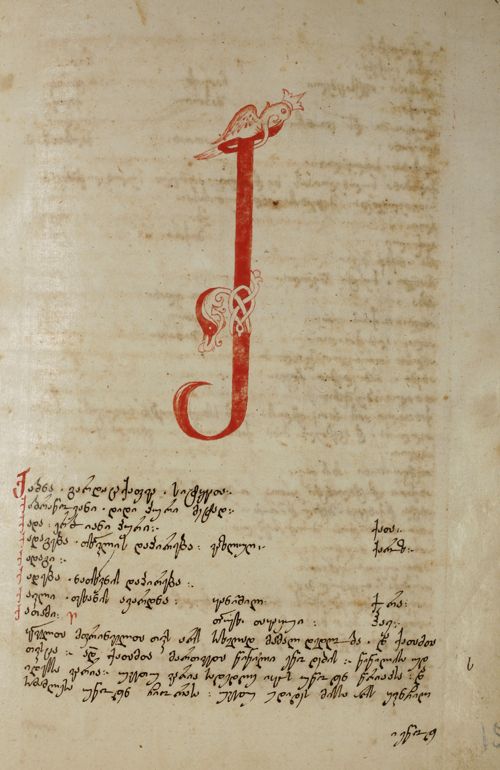 Above, a beautiful example of simplicity, limited color, and luxurious open space. Also notice the subtle illustration added to the oversized letter form. Don't be surprised if our next design project is inspired by this Georgian calligraphy example.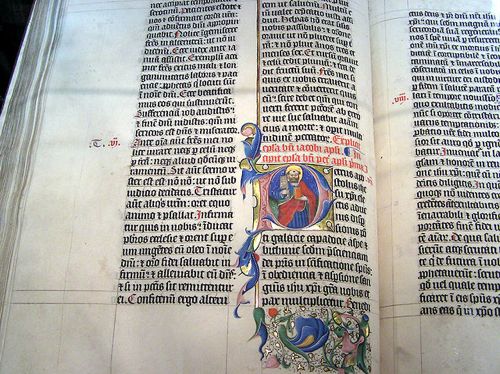 Dense text wraps around a color illustration with a splash of embedded color text. The pencil guidelines left visible is a visually interesting effect that we'll keep in mind for some future project.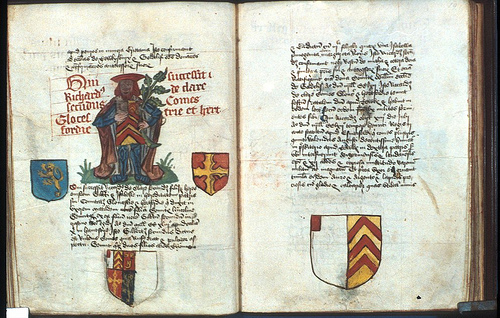 As we look around the damp and chilly Hagia Sophia for more calligraphic inspiration, we notice a cat sitting in the light (and heat) of a large spotlight.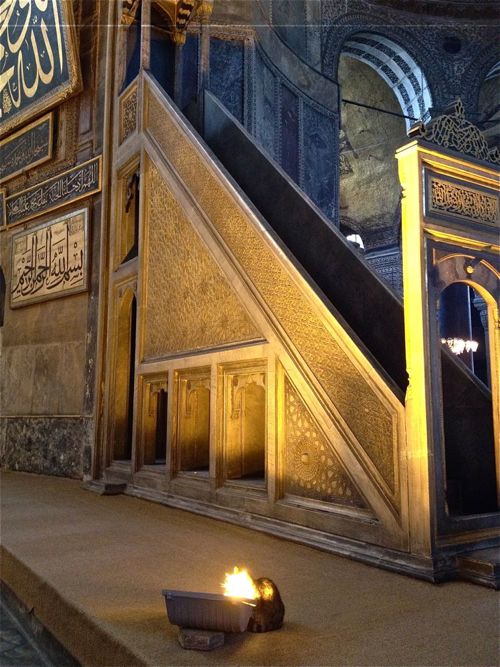 It seems that calligraphy isn't the only way to evoke warm fuzzy feelings.