Every January we start to wonder, 'Was Scott Kelby the No. 1 bestselling computer book author last year again?"

You see, every year that it happens, it's amazing, and we all get to experience that 'Wow, Peachpit has the No. 1 author!" kind of feeling all over again.

Still, I have to confess that it's a little more nerve-wracking when you've been No. 1 for four years straight.

Well, nerves are all calm now, and I'm so happy to say that for the fifth consecutive year, Scott Kelby is the No. 1 computer book author in the U.S., according to Nielsen BookScan data! Congrats, Scott!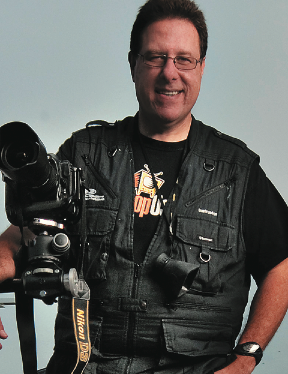 Scott Kelby wrote a total of seven books in 2008 (whew!), including The iPhone Book, Second Edition, Mac OS X Leopard Killer Tips, The Photoshop Elements 6 Book for Digital Photographers, The iPod Book: Doing Cool Stuff with the iPod and the iTunes Store, Fifth Edition, The Mac OS X Leopard Book, The Adobe Photoshop CS4 Book for Digital Photographers, and The Adobe Photoshop Lightroom 2 Book for Digital Photographers. And somehow, he still has time to run a successful company, a few industry-leading magazines, Photoshop World Conference & Expo, Photoshop User TV, as well as write his own blog, where he communicates daily with his loyal fans.

Click here for the complete press release, here to visit Scott's own blog, and here to see all of his books.
Let's go for six in 2009, Scott…bring it on, 2009!