Here's a simple tip that may just keep you from pulling out your hair when trying to export from Lightroom 2 and stack the copy back with the source photo.

I posted a tip back in August about exporting and adding the copies back to the catalog. Along that same line you also have the option to stack the copies back with the source photo, but only under certain conditions.
You have to export the copies to the same folder as original photo (no subfolder).
You have to check the Add to This Catalog box.
Those options are pretty straight forward, but here is one that caused me some confusion until I realized what I did ...
You have to select the photo while working from within a folder.
It kinda makes sense in that you can't stack photos from within a collection, so apparently you can't stack the exported copy with the source photo if you make the selection from within a collection. In fact you won't even see the stacking option visible.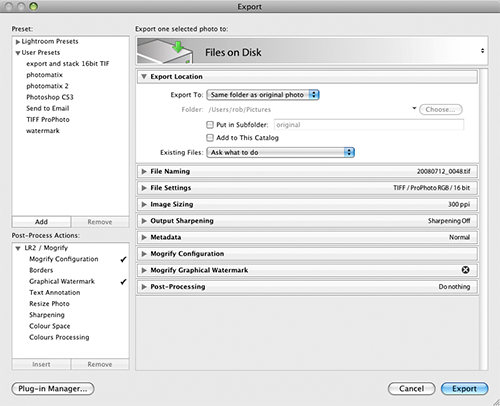 So, I hope this helps you avoid the frustration I just went through trying to figure out why I couldn't stack!