Whenever we talk about Repousse in Adobe® Photoshop® CS5, it's almost always seen as a feature that will allow you to extrude text. While that may be true, it's important to note that this feature will let you extrude all sorts of different things, and it's up to you to experiment with those things and see how they fit for you. Let's go through a couple of examples of what you could be playing with in Repousse.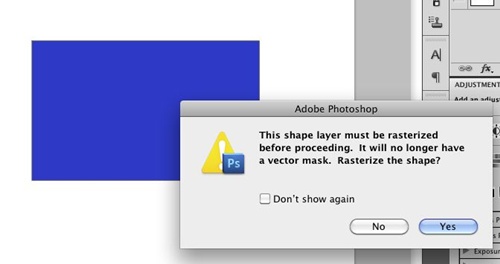 Create a 640x480 document in Photoshop and select a white background. From there, select your Shape Tool (U) and use the square. Draw a square on the center of the Canvas. Once you have that all set, click on 3D>Repousse>Selected Path. After getting a Rasterization warning, you'll be brought into a Repousse panel where you can make any 3D Adjustments to the shape. Go ahead and click right on the shape with the panel open. You'll see that you can move the shape around in 3D space.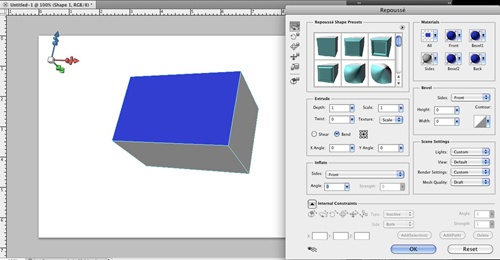 Let's delete that layer and start with a custom shape. Move to the custom shape panel and let's select the Rabbit shape from the custom shape area. Again, let's draw it on the center of the canvas and perform a Repousse on the shape. (Chocolate bunnies will never be the same again!) See! You can take this in a much different direction than just the standard text with extrusion!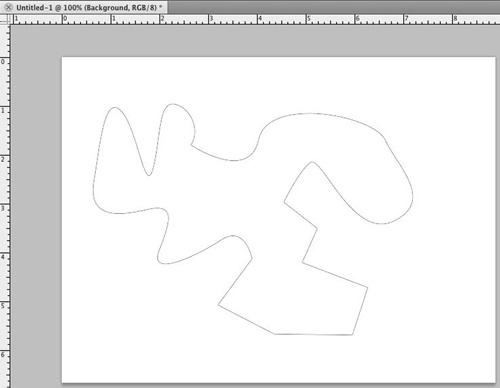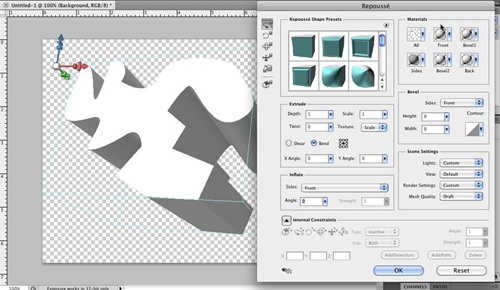 Delete that layer and lets create our own shape. With your pen tool selected, click on the "Paths" option in the Toolbar. This will let you use the pen tool to make a path instead of making a custom shape. From here, click on your canvas and make a shape that has some areas with defined sides and some areas that have curves. Experiment! In the picture here I wanted to make sure that I had a shape with sides, but I also wanted to make some tight curves and see how Repousse handled it. In no time at all, we were able to take that static path and turn it into a shape that we can manipulate in 3D!
Keep this in mind: We were always working on something on the background layer. If you try to do a Repousse on a layer with nothing in it, you will get a "…Selected area is empty" error. The best thing for you to do here is to make sure that you have something on the canvas. I'd recommend having the final color that you want to use for the 3D shape, although you can always go back and make 3D materials for the shape. But that will be for another day entirely. For now let's go out and explore with shapes!