Other than "under the hood" changes that software developers will take advantage of in the future, some of the most dramatic (and most visible) changes in Snow Leopard appear in the new QuickTime Player, also called QuickTime X (pronounced "QuickTime ten").
When you open a media file (audio or video) in QuickTime Player, the first thing you notice is a more streamlined interface without the clutter of a fancy control panel across the bottom of the window. Elegance and simplicity is a Snow Leopard theme, and with QuickTime Player, that theme is implemented with the average user in mind, not pro users. This means that some of the pro features that were available in QuickTime 7 Pro (a paid version of QuickTime 7) are not available in QuickTime X. For most of us, this is not a problem at all, but for users who depend on the transcoding and various pro options available in QuickTime 7 Pro, the Snow Leopard install disc provides a folder called "Optional Installs," which includes the older QuickTime 7. QuickTime 7 will not replace QuickTime X, you'll have both versions installed and can use the one you need. Unless you know you have a specific need for QuickTime 7, don't bother with the optional install. If you decide at a later date that you need it, insert the Snow Leopard disc and double-click the "Optional Installs" folder.
1 Click the QuickTime icon in the Dock to open QuickTime Player. If the QuickTime icon is not in the Dock, go to the Applications menu and double-click "QuickTime Player.app."
2 From the File menu, choose "Open File…" then select the movie (or audio) file you want to play. The movie opens in QuickTime's elegant, new movie window, with a playback control bar visible. An Audio file opens as a small window with playback controls (shown below).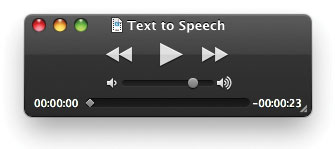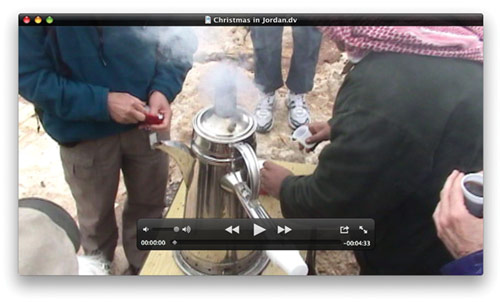 3 Click the Play button. When you move the pointer off of the window, the title bar and control bar disappear to present the movie in an uncluttered window (shown below). To show the controls again, move the pointer over the window.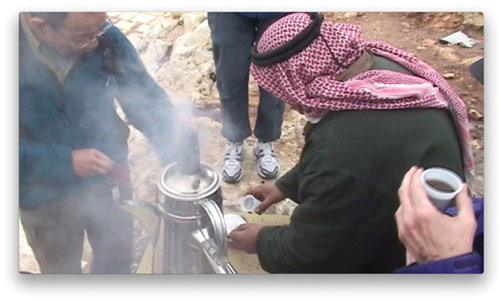 On either side of the Play/Pause button in the controller bar, are the Reverse and Fast Forward buttons. Click one of these buttons to double the playback speed. The Reverse or Fast Forward button appears in the top left corner, along with "2x" to indicate the playback speed. Interestingly, the audio also plays at double speed, but without the sound distortion you would expect. Click again to double the speed again to 4x, again to playback at 8x.
If, for some strange reason, you want to play back the video at 1.1x or perhaps 1.8x, hold down the Option key to change the speed by tenths as you click the Reverse or Fast Forward buttons.