Ever want to listen to a bunch of songs that are similar to a specific song, but you don't have the time to create a playlist? The new Genius feature in iTunes can come to your rescue. It analyzes the songs in your iTunes library and can generate a playlist, on the fly, based on just about any song within it. All you need to do is turn on the Genius feature, create a playlist, and start playing.
To enable the Genius feature
1. Choose Store > Turn on Genius.
2. iTunes goes online, then displays a screen with information about the Genius feature. Click the Turn on Genius button.
3. A Sign In screen appears, like you see in Figure 1. Select the Apple or AOL option and then enter the appropriate ID and password. Click Continue.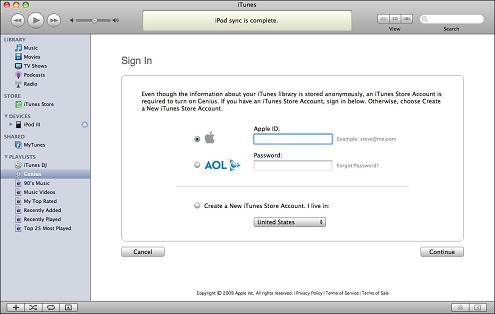 Figure 1: You'll need to sign into the iTunes store to use the Genius feature.
4. A Genius Terms & Conditions screen appears next. Read the terms, turn on the check box at the bottom of the terms box and click Continue. The Turning on Genius screen displays progress information (Figure 2). When Genius is enabled, another screen it tells you. You're done.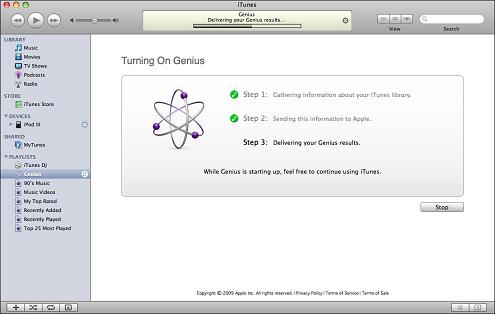 Figure 2: Your computer sends the iTunes store information about your music in before turning on Genius.
Tip: If you don't have an iTunes Store or AOL account in step 3, you can create an iTunes Store account. Select the Create a new iTunes Store Account option, choose your location, and click Continue. Then follow the instructions to create your account.
Tip: For Genius to work properly it's a good idea to update it periodically. Choose Store > Update Genius and follow any onscreen instructions that appear.
To create a Genius playlist
1. Select or play any song in your library.
2. Click the Start Genius button in the lower-right corner of the iTunes window. iTunes displays the Genius playlist, with a list of 25 songs it thinks are a good match for the one you selected (see Figure 3).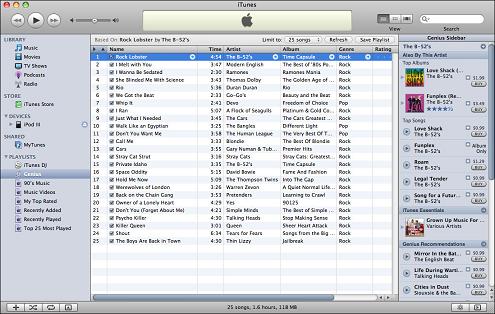 Figure 3: Here's the playlist Genius created based on the selected song. The Genius sidebar on the right side of the iTunes window helps you find other items on the iTunes store to round out your library.
3. Play the playlist like any other playlist.
For more tips and step-by-step, illustrated instructions for using Apple's great new Snow Leopard operating system, please check out my Mac OS X 10.6 Snow Leopard: Visual QuickStart Guide. And be sure to check back here each day this week for more Mac OS X 10.6 tips.