One of the great strengths of the SWF file format (the Flash output format) is its compact size. The SWF file format is one of the best ways to deliver a multimedia experience over a reasonably small bandwidth. Keeping your file size as small as possible ensures that your viewers will have a minimal wait time before seeing your work.
Flash CS5 has introduced a new SWF History heading in the Properties panel that keeps a log of your published SWF file size. This feature will give you an indication of how updates to your file affect the file size of your output. If, for example, you're altering your Publish Settings to achieve the right balance between audio quality and optimal file size, you can refer to the SWF history as you're testing your movie in order to see how your changes have affected the final file size.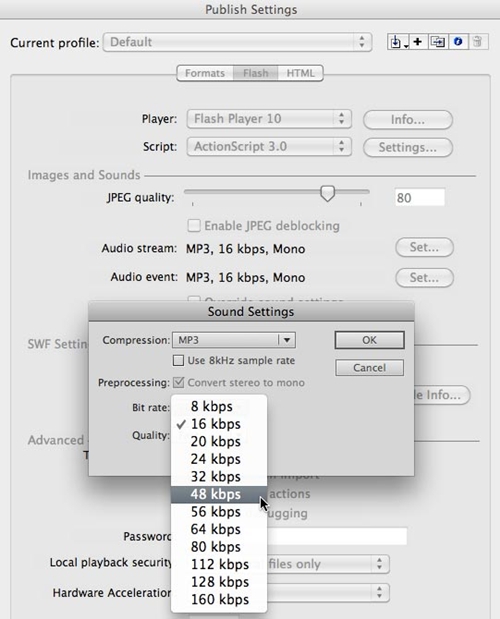 The change in the published file size is immediately noticeable in the SWF History.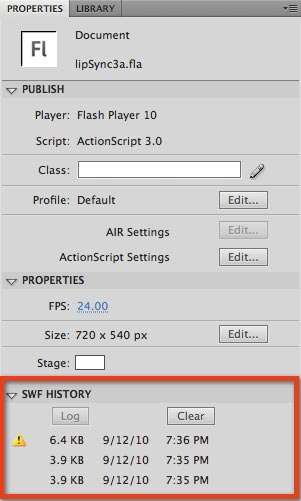 For more tips and step-by-step, illustrated instructions for creating animation in Flash, check out Animation with Scripting in Adobe Flash CS5 Studio Techniques.