I vividly remember when one of my colleagues at Brooks Institute said, "Photography isn't a job, it's a way of life." Therefore, if you want to create good photographs you need to....

... live well!

Yep, that's right. The majority of good photographs come from good living. Or, as the world-renowned Jay Maisel says, "If you want to take more interesting photographs, become a more interesting person."

How then, does one begin to live well and adopt this photographic way of life? To begin, you must remember that photography isn't something you start and stop. Rather, it's an extension of who you are, how you see, what you think, and what catches your interest and eye.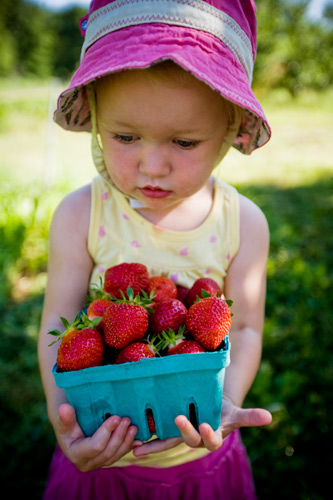 Last month, our family took a trip to upstate New York to visit some friends. One morning we decided to go strawberry picking—it was a blast! Our daughters Annika and Sophia especially liked eating what they picked. I, of course, brought a camera along and was snapping some photos while we picked the strawberries. One of our friends kept saying, "Come on, Chris, stop taking photos and pick more berries!" I just smiled and continued to pick a few berries and snap a few photos, pick a few berries and snap a few photos. It was a natural rhythm. The result was some wonderful, non-staged, and natural photos and some of the juiciest, freshest, and tastiest strawberries I have ever had.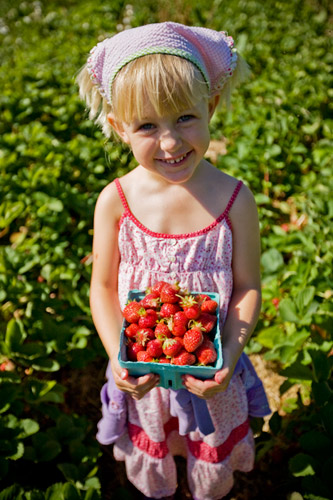 So, here is my tip for you: The next time you're out and about doing something you enjoy, rather than approach the subject as an outsider, try to see how you can integrate photography into what you're doing. Make photography part of who you are and how you live.

Cheers!
Chris Orwig