As The Steve Miller Band sang, "Time keeps on slipping into the future." But is it really a good idea to have an automatic Time upgrade at this time every year?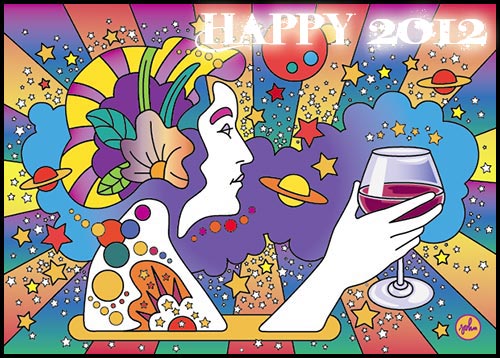 Time.2012 is expected to be buggy (especially the Elections feature due in a November update) but the Developer had to rush this Beta version build out to meet a January 1 deadline. Hopefully the Golden Master will be released by late summer and we'll cruise through the rest of the year without any problems (here's hoping the Optimism feature doesn't crash).
This past year, we not only wrote books on Mac OS X Lion, InDesign, Illustrator, and Photoshop—we also learned lots more about those applications (that happens every time). And we were inspired by the ability of the apps to enhance our creativity and productivity. We're always amazed at how our computers and the applications on them turn our work into creative fun. We work in the same office and constantly say to each other "Hey, come here and look at this!" or "Did you know you can do this in InDesign?" or "Check out this cool feature in Photoshop!" or "I can't believe what Illustrator can do."
Speaking of Illustrator, I purchased a great toolkit of Illustrator plug-ins called VectorScribe Studio, by Astute Graphics. Check them out if you're an Illustrator user, beginner or advanced. The tools allow you to edit and create vector artwork in even easier ways than already possible in Illustrator.
I just finished a project in which I used InDesign for the design and production of a 250-page novel and its cover, plus I used Adobe Muse to design and produce a simple web site for the novel. Muse is a visually oriented web design tool meant for designers who don't want to write code. Adobe's plan is to make Muse a subscription-based software application in early 2012, but it's a fully functional, free download while in its beta version. It can't do everything and anything that a skilled programmer can do, but it's great for lots of web projects. Muse provides free access to a test hosting site for 30 days, which gives you or a client plenty of time to review the site and make changes. The current plans for pricing include a one-year commitment plan that will cost $15 per month; a month-to-month plan will cost $20 per month. For many of us, this could be a convenient and affordable solution for having access to always-up-to-date software.
Just another digital reason to enjoy 2012.
John (and Robin)