Publishers of technology books, eBooks, and videos for creative people
Home > Blogs > Interview with featured Flickr photographer Susan Estes Smith
Interview with featured Flickr photographer Susan Estes Smith
Every month in our Photography newsletter, we feature the work of a new photographer who has contributed to our Photography Newsletter Flickr group. This month, we chose the photo Black Bird Singing in the Dead of Night by Orlando-based photographer Susan Estes Smith.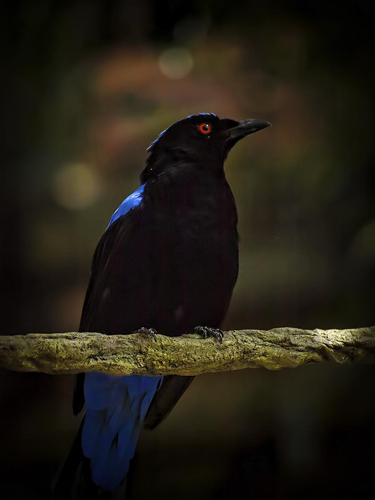 Peachpit: What inspired you to take the shot above?

Susan: Walt Disney World is a favorite location for shooting for several reasons. For one, I live nearby and proximity makes a difference. Also, it's a target-rich environment for photographers due to its diverse subject matter and the skill level of the artists who create the immersive environments of the parks and other venues. Most importantly, it's a whole lot of fun!

Peachpit: Camera settings?

Susan:
Olympus E-3 (Soon to be E-5!)
Manual
1/1250
226 mm
70-300 mm Zuiko
F 4.0
ISO 800
EV -0.3

Peachpit: Post processing?

Susan: Photoshop CS5 and a little tweaking in Topaz Adjust

Peachpit: Matte or glossy?

Susan: Glossy

Peachpit: Who or what inspires you?

Susan: All of the early photographers like Adams, Cartier-Bresson, Bourke-White, Stieglitz, and so many others. Also, the beautiful cinematography of the film-noir era movies is a huge draw.

Peachpit: Who are you? Where can we find you online?

We have a commercial real estate due diligence company in the Orlando area and you can also find me and my photos on Flickr.

Do you have a newsletter-worthy image to share? Post it in our new Photography Newsletter Flickr group, and you just might see your photo featured in the next issue!
Other Things You Might Like

Photoshop for Lightroom Users, 2nd Edition

Adobe Photoshop Restoration & Retouching, 4th Edition