Discover the qualities that make a web app great in a live Twitterview with @rhjr!
Author of the book, Designing the Obvious: A Common Sense Approach to Web and Mobile Application Design (2nd Edition), Robert Hoekman, Jr. will answer your most pressing questions in easy-to-manage 140-character bites via Twitter! The Twitterview will take place on Wednesday, March 30, at 11 am PST.

To tune in, just follow @Peachpit and @rhjr. You can even set up a Tweetdeck group with just those 2 tweeps and follow along or search for this hashtag: #DTO2. You can also follow along with the interview at http://twebevent.com/DTO2.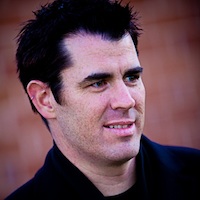 In the Twitterview, @rhjr will offer tips on how to achieve the qualities of great Web-based applications and consistently and successfully reproduce them.

Send your questions for Robert to @Peachpit or post them as comments to this blog with your Twitter name. We'll pick a few random questions to ask, and if yours is chosen, you win a free copy of Designing the Obvious (2nd Edition)!

See a sample chapter of Designing the Obvious (2nd Edition) here (under the Sample Content tab).