How often do you find yourself digging through your Dock, Launchpad, or Applications folder to find a certain app? You've got other stuff to do. How about making things a little easier, so you can get back to work? Here are some tips to help you locate that elusive app and launch it a little more quickly.
1. Organize your Dock and Launchpad
The Dock and Launchpad are designed to give you quick access to your apps without having to wade into your Applications folder, but Apple doesn't do much to help you keep them organized. Finding the app you need in a sea of icons is no piece of cake. I should know. I have about 70 apps in my Dock. Do yourself a favor, take a few minutes and drag your Dock and Launchpad icons into alphabetical order.

The Dock, sorted alphabetically (Note: Unfortunately, the Finder can't be moved. It always has to be first in the Dock.)
In Launchpad, put your top apps on the first page. Now, whenever you want an app, you'll know exactly where to look. There are even some third-party apps available that can automatically sort and manage your Launchpad apps. Try searching sites like MacUpdate.com for "Launchpad", and give one a try. Unfortunately, there aren't many tools to help organize the Dock, so you're on your own there. Why Apple doesn't provide preferences for Launchpad and Dock sorting is beyond me.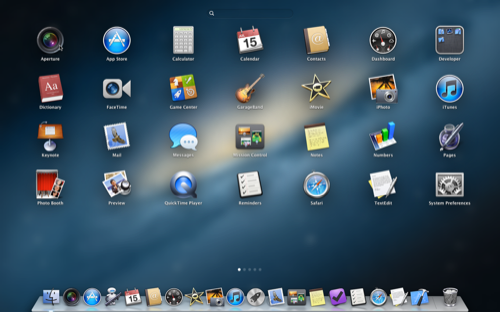 Launchpad, sorted alphabetically
2. Search Launchpad
Mountain Lion's release is right around the corner and Apple has announced that one new feature is a search field in Launchpad. Just type a few characters to quickly narrow down the list and find the app you need.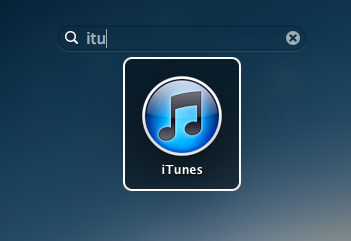 Searching Launchpad for iTunes
3. Use Spotlight
Spotlight can also locate and launch apps for you. In Spotlight's search field, start typing the name of the app you want. Then, just select it from the list of results to launch it.

Performing a Spotlight search for iTunes
4. Use Launchbar
A third-party helper app, such as Launchbar, can also give you very quick access to apps. Just type the appropriate keyboard shortcut to bring up Launchbar and begin typing the first few characters of the app you want. Launchbar offers tons of other great features too, which can help to streamline other aspects of your workflow. Download the trial today at http://www.obdev.at/products/launchbar.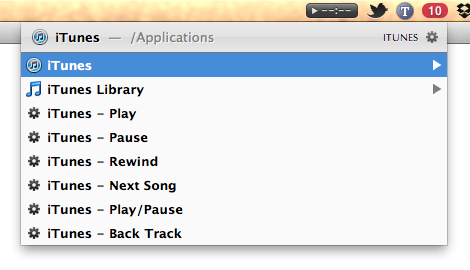 Locating an app using Launchbar
5. Use the Finder's contextual menu
Files are tied to applications based on their extension. For example, all of your .mp3 files are set by default to open in iTunes when you double-click on them. Suppose you want to open one in another app, though, like QuickTime Player? No problem, just Control+Click on the file, and from the Finder's contextual menu, choose Open With > QuickTime Player.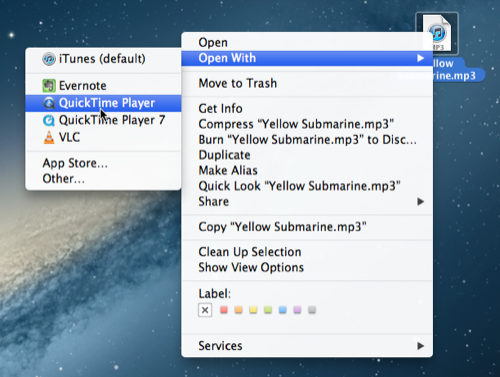 Opening a file in a specific app via the Finder's contextual menu