Robin recently gave a keynote presentation at Santa Fe University of Art & Design. The event, Hire Education, was a day-long event and portfolio review, sponsored by AIGA New Mexico.


If you're not familiar with AIGA (the American Institute of Graphic Arts), it is the oldest and largest professional membership organization for design, and is now known simply as "AIGA, the professional association for design." As you would expect, the organization's web site is very nicely designed and its content is a great source for both information and inspiration. There's even an "Inspiration" section that leads with the message "Feed your creative appetite with interviews, essays, profiles and personal stories of designers near and far, past and present. Get inspired!"

Robin's keynote presentation, based on the book co-authored with friend, teacher, and former design partner Carmen Sheldon (Robin Williams Handmade Design Workshop: Create Handmade Elements for Digital Design) really inspired me — and many students — to create handmade art of all sorts to use in design projects. Examples included creating textures, using paper cutouts, scratchboard, printing and transfer techniques, and more.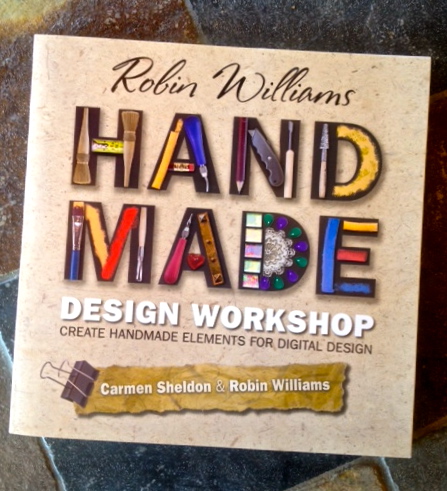 As I watched Robin's presentation I was reminded of old art pieces, found objects, and even junk being stored in the garage that could be photographed or scanned, then used in either commercial or fine art future projects.

Below are some images from Robin's keynote.
Handmade mosaic tiles add a personal touch to a wedding announcement.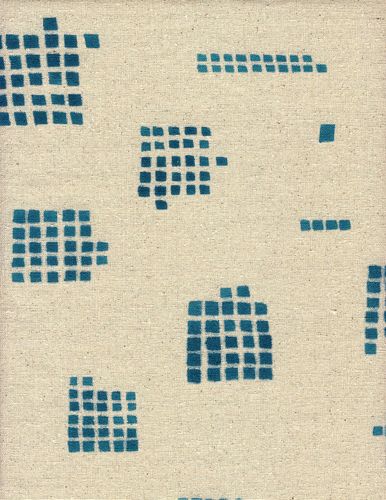 A primitive block print pattern on raw cloth creates a pattern that can be scanned and used as a decorative pattern in print projects, such as the magazine layout shown below.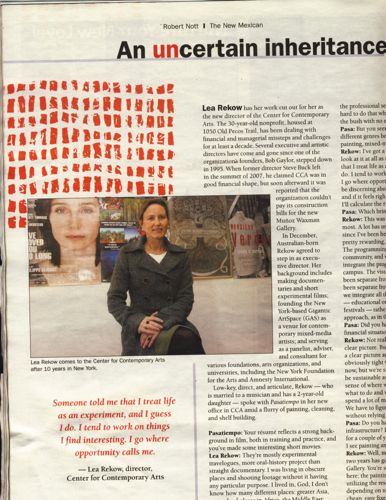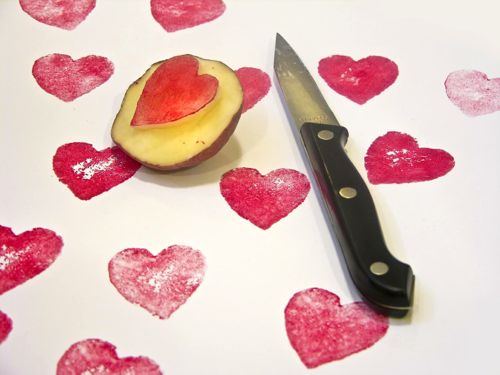 This primitive stamp pattern made with a potato block print technique provides an appealing and unique look for the card shown below.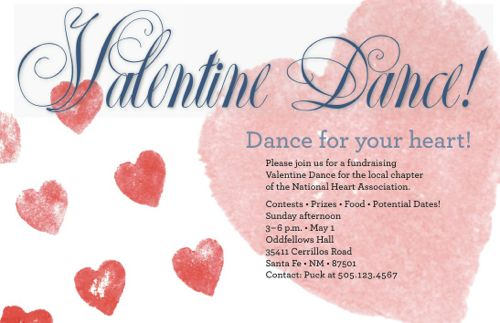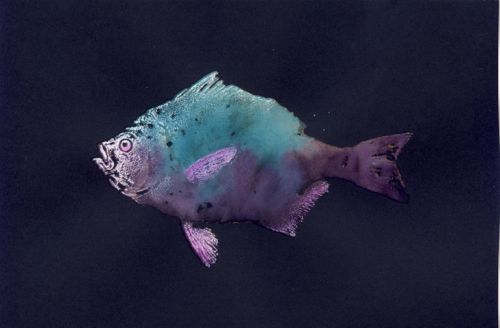 A rubber stamp, dipped in bleach, applied to black paper, then hand-colored with a watercolor wash creates a quick spot illustration, reading for photography or scanning.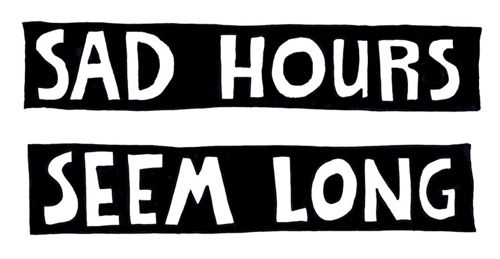 Above: Primitive hand-lettering, made by cutting characters out of paper, easily creates a spontaneous and grungy look.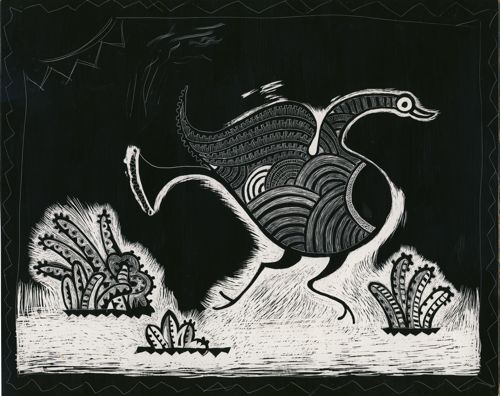 Scratchboard art, such as the unfinished piece above, can be time consuming, but also visually interesting. You can make the art very simple, or go overboard with details that would be difficult to achieve using any other technique.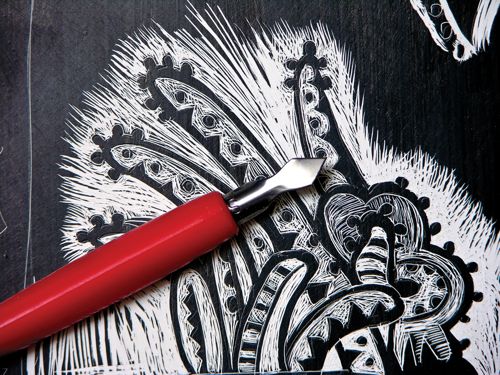 Close-up of the fine detail in the scratchboard technique.

A woodblock print combined with background texture gives a familiar image a fresh look.

Above, playful hand-lettering scanned and colorized in Photoshop.
Below, super-casual hand-lettering colorized in Photoshop.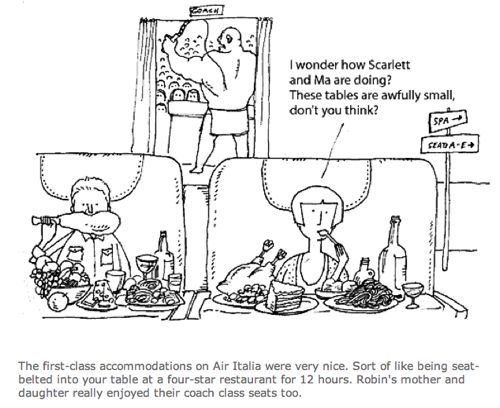 Of course you can always scan pages from your sketchbook, such as this page from a trip to Italy, and find some use for them.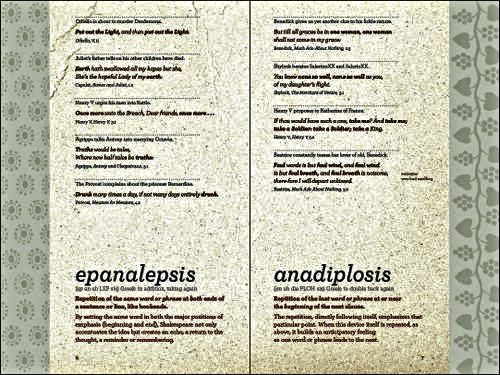 Finally, an example from Robin's publication The Shakespeare Papers (TheShakespearePapers.com) that incorporates repeated patterns of handmade block prints and handmade texture backgrounds.
If you want your design to deviate from the digitally perfect look (and if you want to have fun), play around with handmade elements and blend them into your digital design projects.