Peachpitter Damon Hampson was in line at the San Francisco Apple Store Friday evening for the Mac OS X 10.5 Leopard launch party. And while he doesn't say if he got a free Leopard T-shirt, he did return with photos from the night.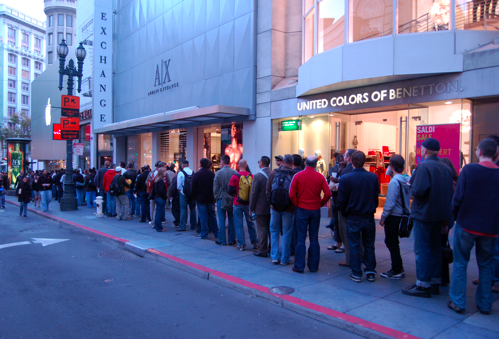 According to Damon, hundreds of people stood in a line that looked to stretch half a mile up Stockton Street and around a corner before the doors to the store opened at 6 Friday night.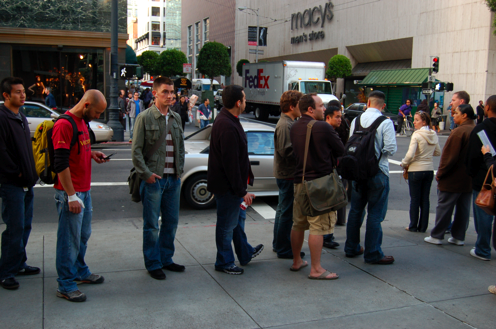 The line took a turn at O'Farrell Street. As you can see from how people were dressed, it was a pleasant autumn afternoon in the city.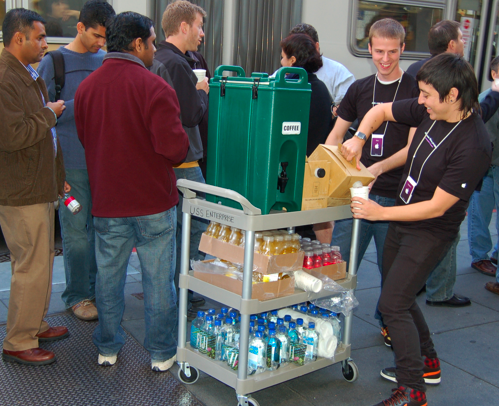 The line was so long that Apple staff provided free juice and coffee for those waiting. The first 500 folks into the store also got free Leopard T-shirts.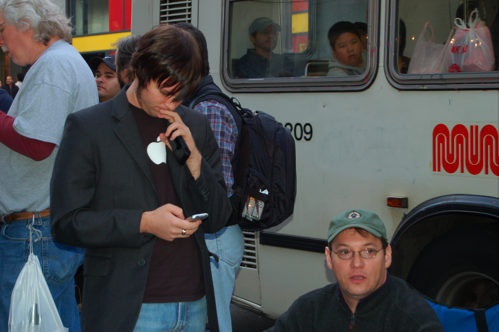 An appropriately dressed gentleman checks his iPhone.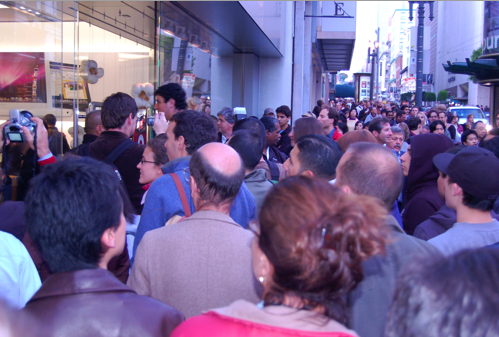 Five minutes to go! Can't you feel the excitement?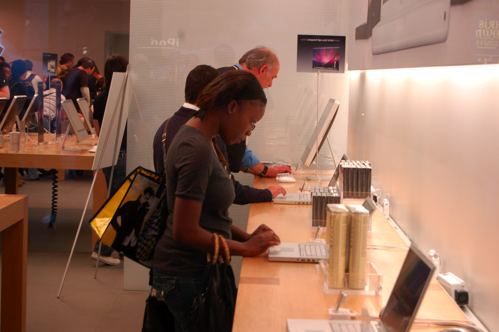 Just like
Cliff noticed
across the bay in Emeryville, lots of folks were in the store to get a first look at Leopard.