I've been enjoying using the JPEG export option from the slideshow in Lightroom 2. I haven't used it for saving out slideshows but rather as a quick way to format a photo to share via email or upload the web.

After I finish editing the photo, I switch over to the Slideshow module, add a stroke and drop shadow via the Options panel, adjust the guides to maximize the size of the photo on the slide via the Layout panel, set the Background color to white in the Backdrop panel, add a Text overlay element that pulls the data from the Copyright field of the photo's metadata, and adjust its position and opacity to taste.

If I'm only needing one photo (like for this example) I make sure Use Selected Photos is configured in the Toolbar. Once I like the look I click the Export JPEG button to save it out as a JPEG.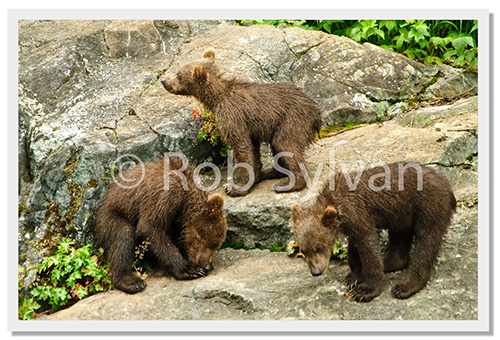 If you think you'll use that more than once be sure to save the layout as a Template.