Boy, howdy. That was a long line for our local
Emeryville Apple Store.
I counted 284 people waiting to get into our neighborhood Apple Store ten minutes before the doors opened at 8 am.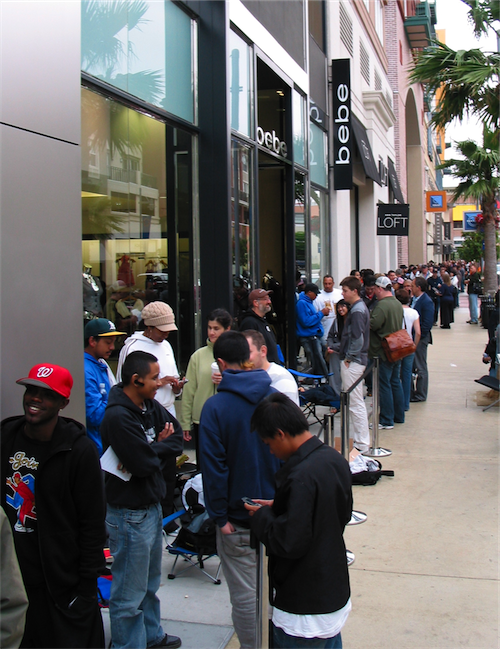 At the AT&T store a few doors down, 104 folks were also queued up a little before 8. (In comparison, there were about 140 people in line at the Bay Street Apple Store last summer when the doors opened at 6 pm for the first iPhone.)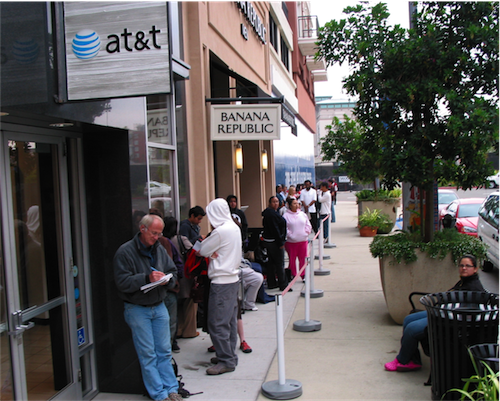 Certainly not scientific, but I asked folks if they were new or returning customers, and most were owners of the first-generation iPhone, back to pick up the new model.
When the doors opened, everyone cheered!