Someone wrote to me the other day because they were frustrated after being unable to apply a sepia tint to the post-crop vignette they were applying in Lightroom 2.

The problem is that the vignette is always added at the end of the processing pipeline when exporting from Lightroom and it does not come in different colors. So here is an example where I applied the Antique Grayscale preset, then applied a slight post-crop vignette, and as you can see the vignette is not affected by the preset coloring.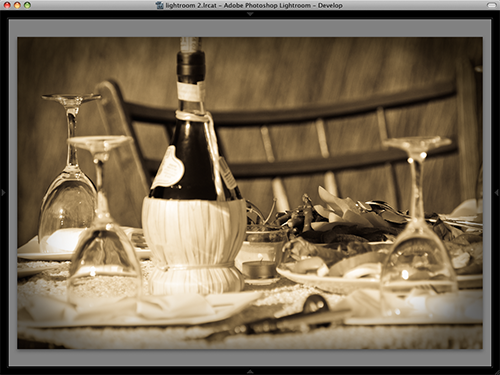 The way around that is to first apply the vignette, then have Lightroom create a copy via Export (or by sending to your external editor), which renders the Lightroom adjustments to the pixels in the copy. I use the Export option, which in Lightroom 2 allows me to add that copy to the catalog and even stack it with the original.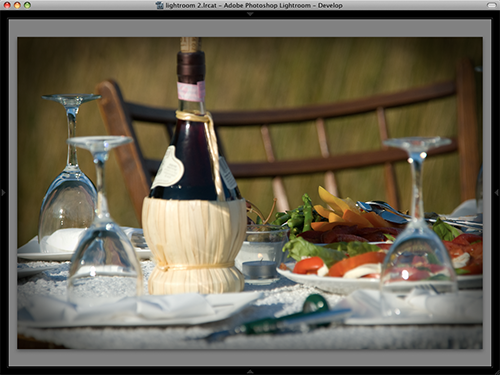 Now I have a 16 bit TIFF file with the vignette applied to the pixels in the image. I take that photo to Develop and apply the Antique Grayscale preset, and now the vignette is also affected in the same way as the rest of the photo.