If you have an interest in design at all, one the first things you become aware of, graphically speaking, is type. Type on signs, type on billboards, type in ads and brochures, type everywhere. If you're brand new to design, this typographic awareness can be disconcerting.
John has a distinct memory of the moment type obsession struck:

It was the first week of my freshman year as an art major in college. I had always liked to draw, so there I was, going to a small Southern college, majoring in Advertising Art. I thought "advertising art" meant drawing. I didn't realize it's more about type and design.

As I approached the Fine Arts building to attend my first-ever art class, the Head of the Arts Department, a seasoned old pro, was sitting outside, smoking a cigarette, staring at the building, which was just a year or two old at the time. I was intimidated to be around a real pro, but I gathered up the courage to say hello. He just stared at the building's facade, shook his head in disgust, and said "Isn't that terrible!?" I stared at the building, but I had no clue what he was talking about. "Can you believe they would put the name of the Fine Arts Building up there with such terrible letter spacing? It's the FINE ARTS building for God's sake! What an embarrassment!"
I stared at the building harder. Shiny, 3-dimensional metal letters identified the building, just like any other building. I stare harder.

Finally he points out how certain characters are too close together or spaced too far apart. Then I began to see what he was talking about. More importantly, I began to realize the difference between type and professional type.

Suddenly I couldn't look at anything without thinking about type design and implementation. I couldn't walk down the street without noticing both good and bad examples, interesting and boring type, effective and ineffective typographic design. For a while it was disturbing and I yearned for the days when my mind wasn't cluttered with typographic consciousness. Fortunately, that irritating awareness soon changed into a lifelong appreciation of type, perhaps even an obsession.

You'll know your obsessed if you find yourself in someplace like Paris, and you bring back photos of typography instead of the Eiffel Tower. Here are a some examples from our recent Paris visit.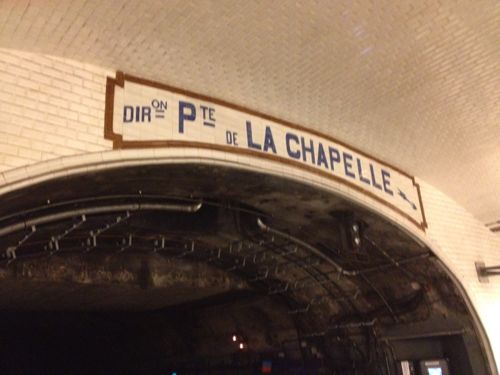 Many of the underground Metro stations in Paris have vintage tiled typography that evokes that I'm-in-Paris feeling.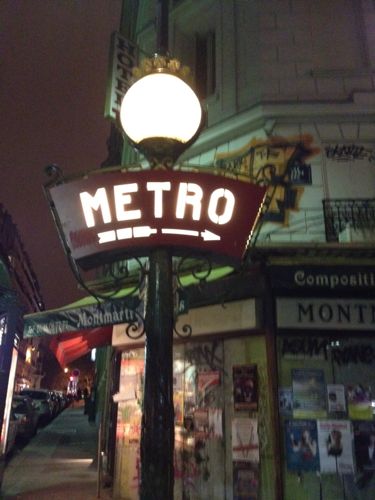 The Metro signage above ground reassures you that you're not in just any big city… this is Paris, where subway signs have personality.
Speaking of typographic personality, this sign across the street from Gare du Nord (a major train station) graces the entrance to an underground Metro station.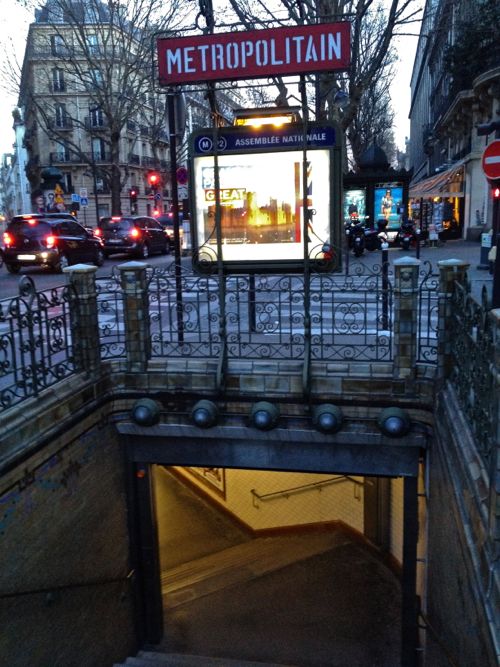 Metro entrance signs appear in a variety of styles, but that works just fine for Paris.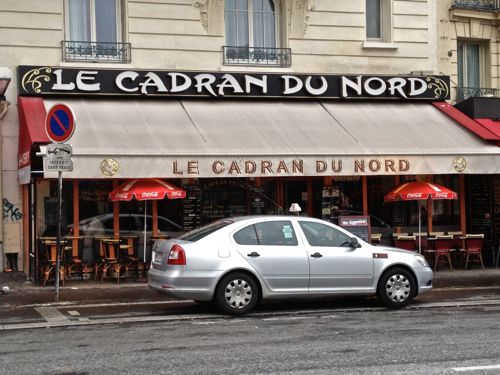 A cafe shows off its beautiful type with a touch of art deco.
A nice informational signage style that appears throughout the Musée d'Orsay, the famous Impressionists museum.
Riding the Metro is another opportunity to study unique typography. As we went rode through the Abbesses station, we noticed something odd about one of the tiled station names. On the return trip we confirmed what we thought we had seen (below). The negative space, or counter, in the "A" is upside down.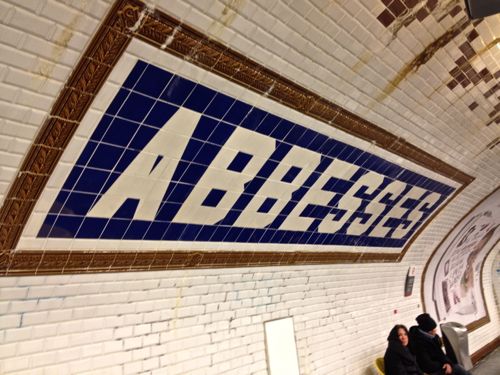 Oops. Is this a mistake or is it a typography inside joke?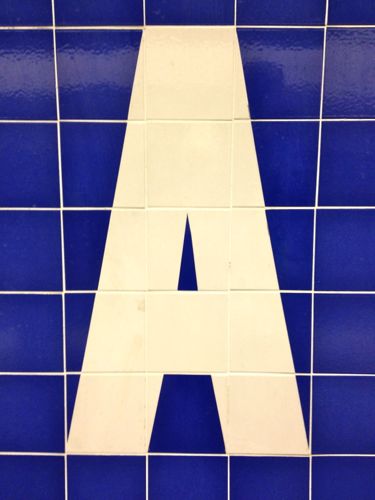 All of the other "Abbesses" tiled signs are done correctly.
Just one occurrence has an upside-down negative space.

This is the sort of thing we mean when we say "type obsession."
Robin bids adieu to the Paris Metro.