Each month we will select one User Group that has been exceptional in their communication with meeting updates, giveaway requests and book reviews and ask them to share some insights and tips with us. This week, we turn the spotlight on the the Calvert Photography Club! Special thanks to Guy Stephens for providing us with a lot of great photos and a fun conversation!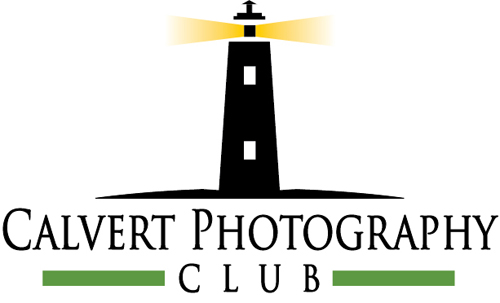 Peachpit: As a quick intro, give us a quick background history of your user group.
The Calvert Photography Club is located in Southern Maryland and was formed in January 2010. On the surface, we are a group of folks interested in photography with the desire to become better photographers. The club formed to promote the interests of local photographers with the goal of helping members produce better photographs, as well as to educate, encourage, and expand the photographic knowledge and capabilities of our members.
Peachpit: What type of format do you use for your user group meetings?
The club meets on a monthly basis and has many special activities throughout the year including photo trips and monthly photo assignments.
Our regular club meetings are held the third Saturday of each month from 10:00 a.m. until 12:30 p.m. Typically the meetings begin by welcoming our members (and guests) before we dive into club business. Club business often includes updates on special exhibits and events that are conducted by the club. The business portion of the meeting is generally followed by a featured presentation. While we have several members that regularly present at meetings we also host many special guests and talented local photographers. Topics for the featured presentation can vary considerably. One meeting may focus on basic photography techniques while another might deal with the digital darkroom. We try to vary our topics and offer material that will appeal to a wide range of skill levels and interest, which is always a challenge. Following the featured presentation we have a segment for member slideshows. The idea is to allow members of the club to prepare a 5 minute slideshow to share some of their work. We encouraged members to share their work - photographs are meant to be shared and slideshows are a great way to encourage sharing. The final segment of a typical meeting is a critique session. Each month we provide a topic for a monthly photo assignment. We invite members to submit photos taken for the monthly assignment for a group critique. The purpose of the critique is to allow members to showcase their work in a supportive environment and to allow for constructive analysis to help our members hone their photographic skills.
In addition to our monthly meeting we also have monthly photo trips. The club organizes photo trips to get members out taking photographs at many of the beautiful spots around the region. Photo trips provide an excellent opportunity for camera club members to find new subjects to photograph, and perhaps even more importantly, to share with others their passion for making great photographs. Our hope is that the experience of a photo trip with other photographers in a picturesque setting is stimulating as well as educational.
Peachpit: What have you found works best in terms of hosting an informational and interesting meeting? What are a few tips that your user group has learned that you can share with other groups?
A great meeting starts with a solid schedule. Each year a planning committee forms to develop a calendar of events for the coming year. Each meeting is well planned and we make a lot of effort to keep things moving smoothly and adhere to a schedule. Fit and finish are very important for a successful meeting - the meetings should feel well planned to those in attendance.
Great topics and presenters are another key element for interesting meetings. While we have a number of members that are great teachers and excellent presenters we also reach out to talented photographers in our region.
Another important aspect for hosting successful meetings is to ensure that new members and guest feel welcome. We are very fortunate to have a club composed of many really friendly folks. We try to keep the atmosphere friendly and make sure someone from the board reaches out and introduce the club to new guests.

Peachpit: Let's talk logistics - How many members do you have? How do you communicate? (Weekly emails, newsletters, events, social media pages, forums?)
The club started off our first year with 13 paid members and quickly grew to 36 in our second year. We have been seeing a high level of ongoing interest in the club and as we approach our third anniversary we are at 66 paid members. Typically we are averaging 30-40 per meeting at this point and have many members that seldom miss a meeting.
We are active online and have a great website (www.calvertphotographyclub.com). We also try to participate in social media and currently have 234 Facebook followers (www.facebook.com/calvertphotographyclub), 106 followers on Twitter (www.twitter.com/calvertphotos), 81 members in our Flickr Group (www.flickr.com/groups/calvertphotographyclub/) which features over 5,500 photos and 77 members on our Yahoo Groups mailing list. While the mailing list is our "official" channel for updates and information we heavily leverage our web presence and social media as well.
Peachpit: It's coming up to the end of the year and holiday season! Can you share with us any enjoyable or exciting user group experiences that stick out most from this past year? What does your group have planned for the holidays? Any special guests or events lined up?
We have had a terrific year in 2012. Not only has the group again doubled in size we have hosted many fantastic guests.

In April we discussed macro photography and featured local photographer Robert Tinari. Robert Tinari is a photographer who lives in Chesapeake Beach, Maryland. He is the recipient of numerous art competition awards for his landscape, floral, wildlife and abstract work. In addition to his fine art photography, Robert works as a commercial photographer. The other aspects of photography Robert enjoys include fine art printmaking and teaching beginner to advanced digital photography classses and leading workshops in the Southern Maryland/Chesapeake Bay area. Robert also served as a judge for numerous photography competitions over the past several years.
In September we featured arial photographer Cameron Davidson. Cameron has been shooting aerial photography of the Chesapeake over a period of twenty years. The view from this privileged vantage point reveals humans' impact on the land and the water. It yields an abstract beauty that is seldom seen, from the seven bends of the Shenandoah River to the important marshlands and islands of the watershed. Davidson's lens captures the changing seasons traced from the headwaters of the Susquehanna at Otsego Lake in Cooperstown, New York, to the mouth of the bay at Virginia Beach. Davidson's poetic pictures bear witness to the bay's vulnerability and the fragility of its future. Cameron had his latest book "Chesapeake" available for purchase at the meeting. It was a fantastic presentation filled with inspiring images of the Chesapeake region.
We also hosted our first full day workshop this year. The workshop titled "Photography Boot Camp: A Hands-on Exploration of Exposure" provided a full day boot camp to help photographers who were trying to move past the auto modes on their cameras. Participants had an opportunity to work with experienced photographers who led them through exercises to reinforce and demonstrate the principles of exposure. The workshop sold out quickly and was a fantastic event. Peachpit Press donated several books as prizes at the event which really helped to generate excitement.
In terms of plans for the Holidays the December photo trip is to a place called Flat Iron Farms. Owner Bubby Knott has been adorning his Flat Iron Farm with Christmas decorations for 18 years and offering it as a free gift to all who visit during the season. Our members and their families will join us for a special Southern Maryland holiday tradition – in this area, it's the closest one can get to the North Pole!
Peachpit: Member appreciation time! Take this space to highlight one extraordinary member of your group and tell us what makes them stand out.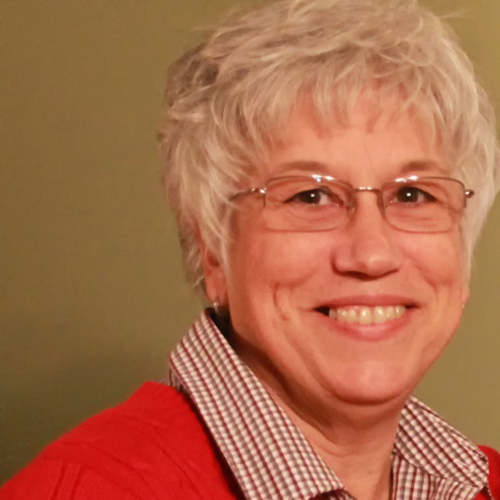 We have a really fantastic group of folks in this club. The board of directors has been amazing in setting the direction for the club. Our success is attributable to all the hard work put in by many members of the club.
One member that has made an amazing contribution to the club over the last year is Robbin Haigler who is our Event Coordinator. As the Event Coordinator Robbin helps to plan and organize our meetings and special events. She communicates all the details for upcoming meetings and events to our members. In the last year Robbin also organized the annual club picnic and helped us find a permanent meeting location for the club. Robbin is extremely well organized and detail oriented which has made her a fantastic addition to the leadership team.

Peachpit: And finally, what is one Peachpit title that your group can't live without and why?
This is a really tough question because Peachpit Press has so many fantastic photography books. I think I might cheat a little in answering this question and say the Scott Kelby's Digital Photography Boxed Set (Parts 1, 2, 3, and 4). Yes I know technically it's four books but all part of a one great set. One of our club members, Lin Moos, reviewed the boxed and here is what she said:
"The advice throughout the book is very specific and unambiguous. The range of photography topics…. tips for obtaining sharp photos, studio portraits, weddings, landscape, sports, macro, travel, flash, outdoor portraits, flash, print tips, shooting concerts, shooting night scenes, and other topics cover everything a beginner could ask (and more). Each successive volume brings more depth to the photographic areas discussed. Each book closes with a chapter on Photo Recipes to Help You Get "The Shot." In these chapters Kelby shows some of his shots and then gives the details for how to get a similar shot, including what type of equipment you'd need, what time to shoot (if its relevant), where to shoot it, where to set up your lights, tripod, etc. In essence, he provides a recipe cookbook for how to take very specific photos.
Overall I would give the books 5 stars for being comprehensive, straightforward and easy to understand, and full of quality photographs demonstrating the results of the techniques Kelby is recommending."
Other books that I would highly recommend include titles by Joe McNally including "Hot Shoe Diaries, The: Big Light from Small Flashes" and "Moment It Clicks, The: Photography secrets from one of the world's top shooters". In fact anything by Scott Kelby or Joe McNally should be on the top of your list if you're interested in becoming a better photographer.
Would you like to see your user group highlighted in our User Group newsletter? Do you think you have some good tips to share with fellow user groups? Email us now at usergroups@peachpit.com and tell us why! We will select one group to spotlight each month.