Need a way to insert music, photos, or movies into an Automator workflow for processing?
Why not use the Media Browser, which offers a quick and easy way to navigate the media content on your Mac.
1. Click the Media Browser button in Automator's toolbar.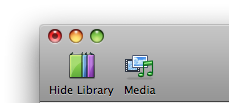 The Media Browser window will appear, displaying content from GarageBand, iTunes, iPhoto, Photo Booth, iMovie, and more.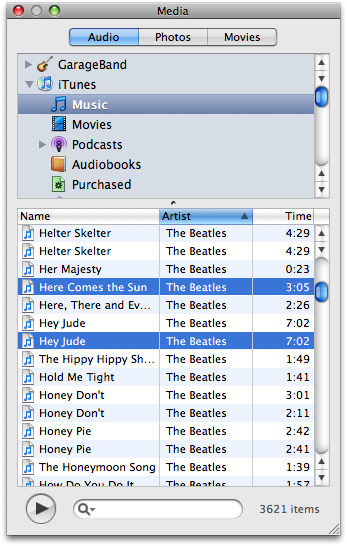 2. Just select the desired music, photos, or movies, and drag them to the desired location in your workflow.
Automator will insert an action to retrieve the items and pass them to the next action in the workflow for further processing.
For more on Automator, check out my book Automator for Mac OS X 10.5 Leopard: Visual QuickStart Guide, as well as my video podcast series Mac Automation Made Simple.
And be sure to check back here each day this week for more Automator tips.