Here are some photos from Tuesday's sessions of our Voices That Matter Web Design Conference here in San Francisco.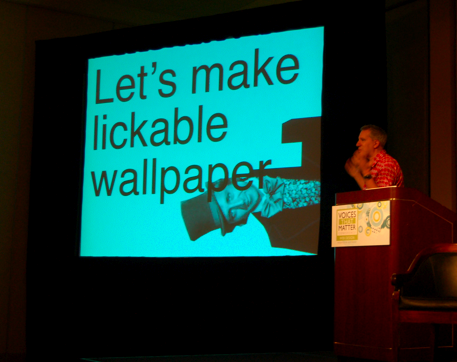 Brendan Dawes makes a point.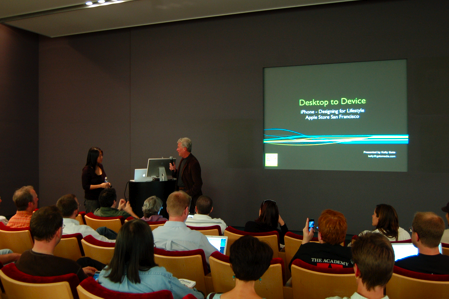 Kelly Goto, ready to speak at the San Francisco Apple Store.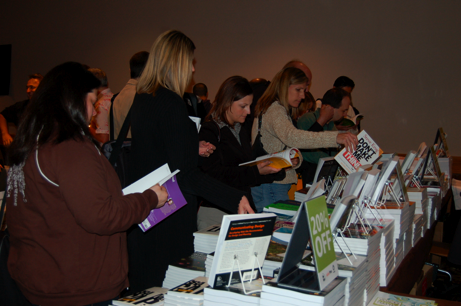 Shoppers in the conference book store.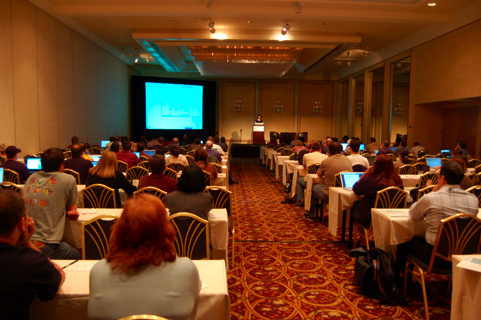 Stephanie Sullivan presents to a full room.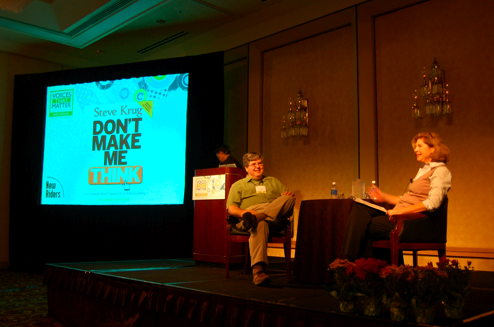 Steve Krug and Nancy Ruenzel chat at the conference opening.