Our three-month sojourn to London, Paris, Istanbul, and Ireland is almost over. One of the highlights of the adventure was a visit to the National Portrait Gallery in London to see a Lucian Freud (1929-2011) exhibit that included 100 paintings spread across his entire career.


If you're not familiar with Lucien Freud, his grandfather was Sigmund Freud, founder of the discipline of psychoanalysis. Lucian Freud is considered by many to be the preeminent painter of his era and one of the greatest realism painters ever, although you wouldn't consider his style to be photo-realism. His style and technique evolved and changed dramatically throughout his career. Each stage, each style, was masterful.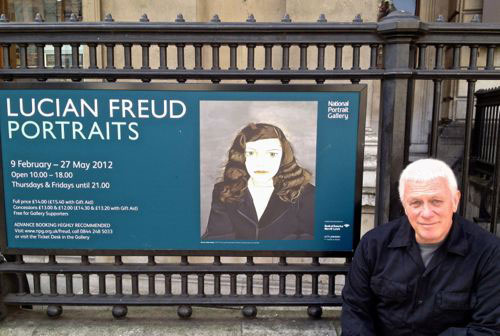 In London, John admires a Lucian Freud image on a poster outside the National Portrait Gallery.

The paintings in the exhibit were both visually fascinating and inspiring: Incredible richness of subdued color paired with brilliant drawing and composition.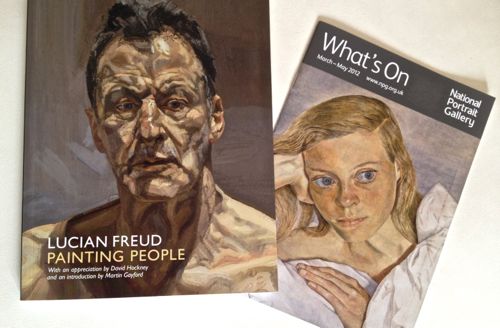 A book and brochure featuring the works of Lucian Frued. The image on the left is a self portrait. Friends and models said he worked slowly. Compared to some painters, perhaps. But he also worked tirelessly, judging from the volume of work just in this exhibit alone.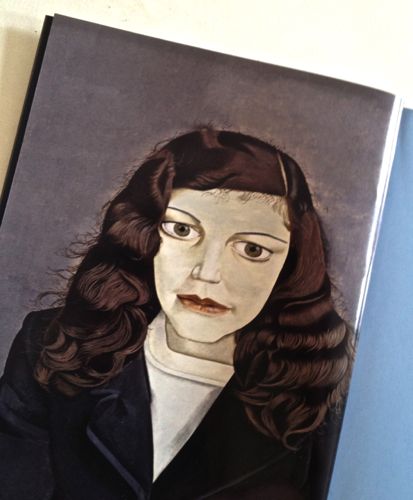 A painting from the early part of Freud's prolific career: Girl in a Dark Jacket 1947. Compare this style to the self-portrait above, painted in 1985. Amazing.


When asked what he hoped to achieve with his paintings, Lucian replied, "Astonish, Disturb, Seduce, Convince."

Already humbled by his artistic talent and accomplishments, this insight made us stop and think about design and how to approach the teaching of design. One of our long-standing design philosophies (Don't be a wimp!) could be used to paraphrase Frued's quote, although the instruction to "astonish, disturb, seduce, and convince" adds clarity and inspiration.

Beginning designers are often timid about about being graphically daring, not wanting to risk criticism, often creating design solutions that are common or trendy—graphically "safe" solutions. We all lapse into that safe design mode occasionally. At least most of do. OK, maybe it's just us. In any case, you might find it helpful to start a design project with Freud's goals in mind, rather than starting with details such as layout, composition, style of photography or illustration, or typography.

Even though you could add goals such as entertain, educate, provoke, or inform, keep the goals simple at first, then follow where your imagination leads.
When we get back home from our travels, we plan to start every morning with a cappuccino and a reminder of Lucian Freud's philosophy. It good to know there really can be a good reason to exit through the gift shop.