Your iPhone and iPad are full of useful knowledge. You've downloaded tons of audio books, podcasts, and iTunesU content. The problem is that there just aren't enough hours in the day to download all of it to your brain. Here's a tip that might help...
Try playing your content back at a faster speed. Did you know audio books and podcasts can be played at 1.5x and 2x speeds in iOS? This option doesn't appear for music, so it's possible you didn't even notice it could be done.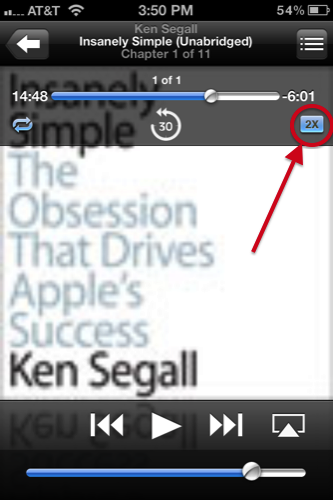 An audio book playing at 2x on an iPhone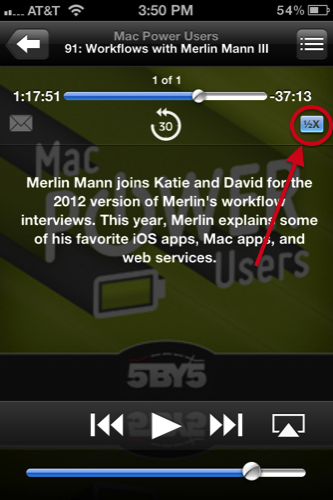 A podcast playing at 1.5x on an iPhone
Now, your 30 minute commute to work can result in up to 1 full hour of high quality information. You'll double your learning efficiency while on the go!
iTunesU can do the same. It can be set to play back courses at 1.5x and 2.x. This is very useful when you want to watch 16-20 hours of video instruction on a flight, or during your lunch breaks.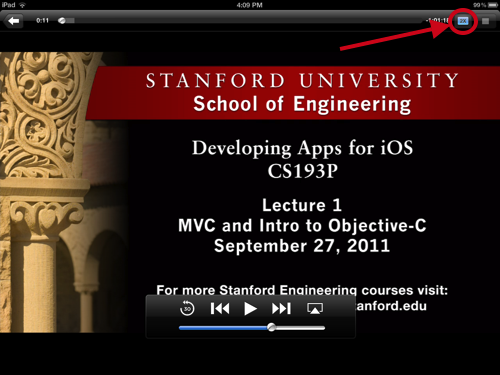 An iTunesU course playing at 2x on an iPad
So, no more excuses. Start taking in all of those useful books, podcasts, and training videos today!