The show floor yesterday here at Macworld Expo seemed just as the conference's first two days, and our booth certainly was a busy.
Jason D. O'Grady, author of
The Garmin Nuvi Pocket Guide,
fields questions during his GPS presentation in our booth:
This week at conference, if we spied a conventioneer wearing bunny ears or a Peachpit button, that person had a chance of receiving an iTunes gift card, along with other fabulous prizes. Here are some of the lucky bunnies from Thursday: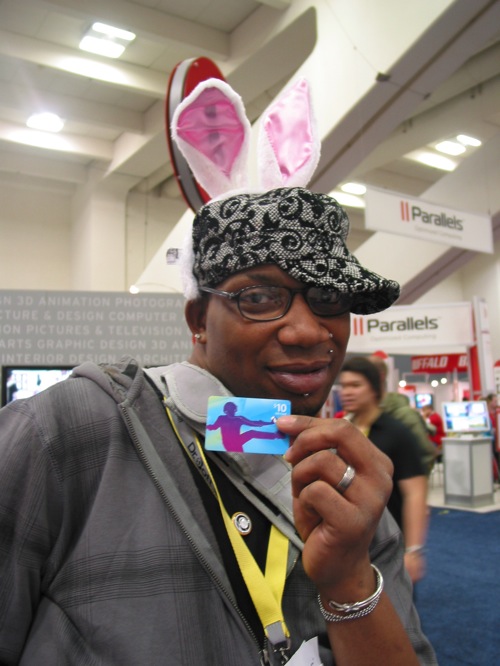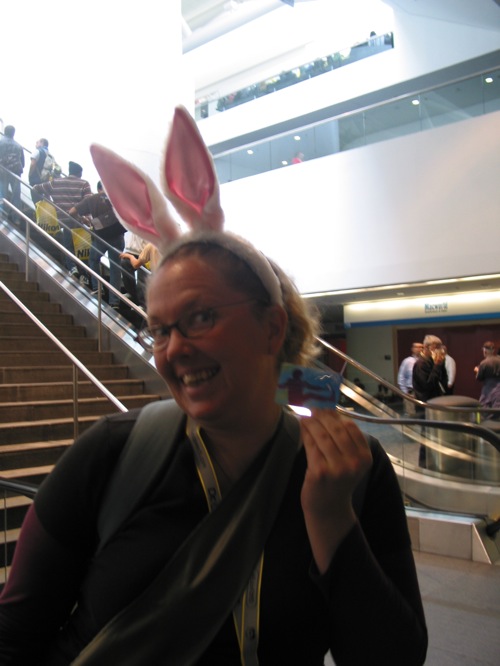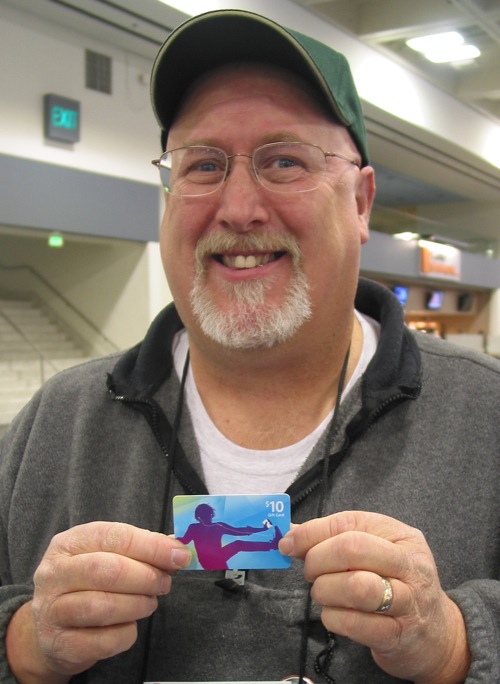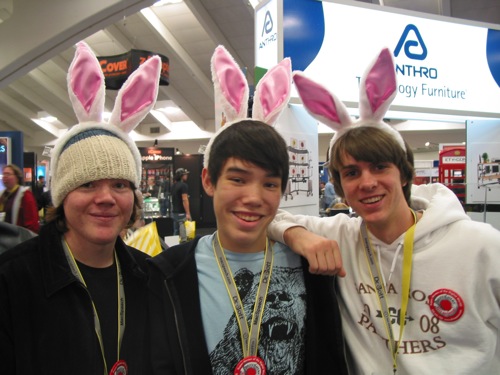 Errrr, I just hope those kids had permission to take a field trip yesterday.