"You know, we live in a busy world, a very fast paced world. So it's more important than ever that we take the time to slow down and in the world of communication, it means take the time to slow down to focus on our core message so that we can identify what's important and what's not." —Garr Reynolds
Presentation Zen is an approach, rather than a method, to identifying the problem in a way that will help you create a better presentation and connect with your audience.

In this video, Garr Reynolds expands on the ideas first introduced in his book,
Presentation Zen,
and presented on his blog,
presentationzen.com
.
There are 3 components involved in creating a presentation:
Preparation
Design
Delivery
Garr focuses on three core ideas from the world of Zen and demonstrates how you can apply these to create simpler and more effective presentations.
Restraint
– identify what is really important and have the discipline to put what isn't aside.
Simplicity
– pinpoint what information is really necessary to get your point across.
Naturalness
– how can you make your delivery more natural and, as a result, fully engage your audience?
By watching this video, you'll learn how to develop the beginner's mind and open yourself up to numerous possibilities rather than the limited ones that exist in the mind of an expert. His methods defy convention and encourage you to "get off the grid." Shutting down the computer and unplugging from the online world will enable you to focus on what questions you need to ask yourself and what is really important.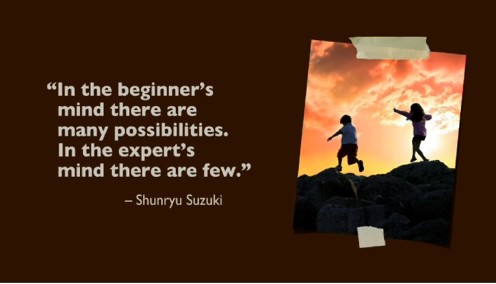 He'll teach you the seven useful principles he derived from the world of Zen that you can apply to any presentation. You'll also learn the seven design concepts used throughout the world of graphic design, which decorative elements detract from your overall message, what conventional wisdom to avoid, and the best places to get great examples of graphic design.
Finally, you'll discover why a presentation is only as effective as the delivery. Garr provides simple steps to help you be a natural storyteller in front of an audience so you can connect with them.
For more info on Presentation Zen: The Video, and to order, click
here
.
What do you think? Three people that comment on this blog post with their Twitter name will win
this book
!