Home > Store > Web Design & Development > CSS
Adapting to Web Standards: CSS and Ajax for Big Sites
Published Dec 14, 2007 by New Riders. Part of the Voices That Matter series.

Copyright 2008
Dimensions: 7 X 9
Pages: 288
Edition: 1st

Book
ISBN-10: 0-321-50182-9
ISBN-13: 978-0-321-50182-0
Register your product to gain access to bonus material or receive a coupon.
Register your book and gain access to bonus content. Enter the book's ISBN, then log in or join peachpit.com to continue registration. After you register the book, a link to the content will be listed on your Account page under Registered Products.
Product Author Bios
Christopher Schmitt is an award-winning Web designer who has been working with the Web since 1993. He is the author of CSS Cookbook, which was named Best Web Design Book of 2006, and one of the first books that looked at CSS-enabled designs, Designing CSS Web Pages (New Riders). Kevin Lawver has been on the web for thirteen years, and writing web applications for almost eleven while working for AOL for twelve. He's built big ones, small ones, and gone about it in many different ways.
---
Video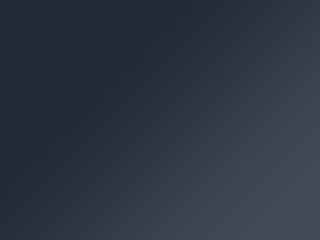 You need to upgrade your Flash Player. You need version 9 or above to view this video. You may download it here. You may also see this message if you have JavaScript turned off. If this is the case, please enable JavaScript and reload the page.
After learning the language of design, how does one effectively use standards-based technologies to create visually strong Web sites? The full-color Adapting to Web Standards: CSS and Ajax for Big Sites gives developers a peek into the process of the best designers in the world through the work of high profile, real-world Web sites that made them famous. The book focuses on deconstructing these top-tier large-scale sites with particular attention given to deconstructing CSS.
---
Customer Reviews
1 of 1 people found the following review helpful
Ask Felgall - Book Review
,
December 11, 2011
This review is from:

Adapting to Web Standards: CSS and Ajax for Big Sites (Paperback)
You would never guess that this book was written by so many different people just from reading it because the information contained in the book is well written, considstent, and logically ordered, something that many books with multiple authors lack.
The sub-title on the cover refers to big sites as the targetted audience for this book. I disagree with that sub-title as the content of the book is as appropriate for smaller web sites as it is for the larger ones.
All of the different aspects of a properly designed web site are covered, HTML, CSS, andJavaScript each have a separate chapter to cover all of the client side coding standards. While a single chapter covers all of the server side languages, much of the information presented is relevant regardless of which server side language you are using and where it does mentuion specific languages it is to discuss problems that those languages specifically have in generating standards compliant code.
Not...
Read more
3 of 4 people found the following review helpful
I love Standards and this book
,
June 28, 2008
This review is from:

Adapting to Web Standards: CSS and Ajax for Big Sites (Paperback)
I a big fan of books that simplifies technology and provides useful (not comedic) illustrations. I picked up this book and read it cover to cover within a few hours. It reads well and has few dull moments. Isn't that amazing for a Standards book?! Seriously, I'm astonished with how much funner tech books are these days. I almost view them as novels than 'work manuals.'
Obviously, if you're looking for a dry implementation book this is not the right choice for you. I would say this book is made for those who need a refresher, those who are curious, or the management type. I'm a developer myself, but I'm more of a 'convention over configuration' type. I rate this highly and compare it closely to the excellent "Bulletproof" series.
Share your thoughts with other customers:
›
See both customer reviews...
Online Sample Chapter
Practical Advice for Developing Web Software Applications
Table of Contents
Part 1: Constructing Standards-Based Web Sites 3
Introduction
Chapter 1: Coding the Front End
Chapter 2: Presenting Cascading Style Sheets
Chapter 3: Integrating the Behavior Layer
Chapter 4: Developing Web Software Applications
Chapter 5: The Circle of Standards
Part 2: Case Studies 161
Practice Doesn't Make Perfect
Chapter 6: EverythingTori.com
Chapter 7: AOL.com
Appendix A: Targeting Web Browsers
Appendix B: Accessibility
Appendix C: Web Site Performance Tips
Appendix D: CSS Selectors Reference
Index


Book
This product currently is not for sale.
Purchase Reward: 15 Day Trial to Creative Edge
By completing any purchase on Peachpit, you become eligible to try out
Creative Edge
free for 15 days.
Get unlimited online access to thousands of training resources on creative topics. You will also get a discounted rate of just $17.99/month if you decide to continue with a paid subscription.
Other Things You Might Like

By Stephen Hay
Apr 9, 2013