Home > Store > Web Design & Development > CSS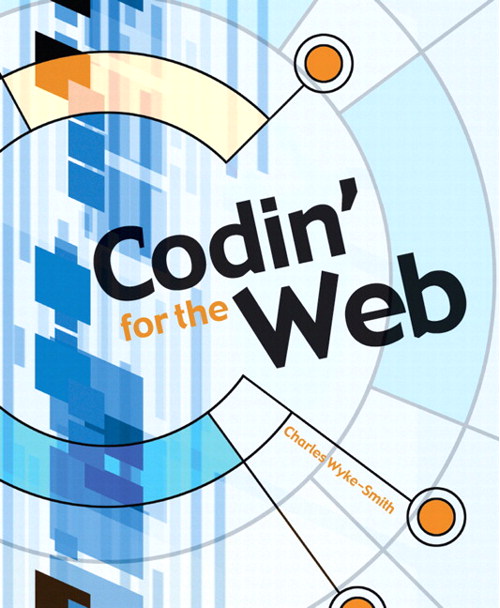 Codin' for the Web
eBook (Adobe DRM)
Your Price: $25.59
List Price: $31.99

ℹ This eBook requires the free Adobe® Digital Editions software.

Before downloading this DRM-encrypted PDF, be sure to:

Install the free Adobe Digital Editions software on your machine. Adobe Digital Editions only works on Macintosh and Windows, and requires the Adobe Flash Player. Please see the official system requirements.
Authorize your copy of Adobe Digital Editions using your Adobe ID (select AdobeID as the eBook vendor). If you don't already have an Adobe ID, you can create one here.
Copyright 2007
Dimensions: 7-1/2 X 9-1/8
Pages: 288
Edition: 1st
eBook (Adobe DRM)
ISBN-10: 0-321-48592-0
ISBN-13: 978-0-321-48592-2
EVEN THE MOST SKILLED WEB DESIGNERS can find the complexities of creating a full-functioned Web site to be a daunting task. Here to help designers create sites that not only work, but work well and are easy to update and maintain is an easy-to-read guide to Web programming basics from best-selling author Charles Wyke-Smith. Just as architects need to understand building materials and their properties, Web designers need to understand the code that serves as the foundation of their sites. Wyke-Smith ensures they do by teaching designers that all dynamic Web sites consist of essentially three components: a browser interface, Web server middleware, and a database. The guide covers everything from Web coding concepts and principles to building sites, designing visual interfaces, developing databases, developing middleware, ensuring a good user experience (through good code!), testing and debugging, and more.

Create dynamic Web sites that provide real-time responses to user inputs
Understand the basic structures of all coding languages, such as variables, functions, conditionals, loops, and objects
Use the power of PHP to program the business rules of your site
Learn techniques for validating forms to reject erroneous or malicious data
Import and export data from other applications via at les
Build and query database tables using SQL to manage the data generated by your site's activity
Develop a simple content management system
Develop a password-protected members-only area of your Web site
Build a template-based Web site with dynamic navigation
