Home > Store > Design > Voices That Matter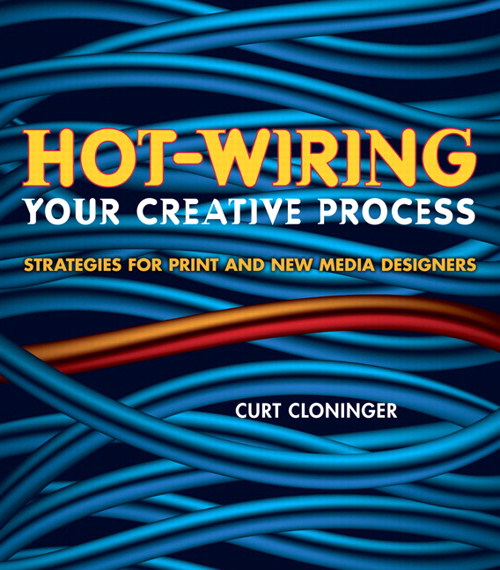 Hot-Wiring Your Creative Process: Strategies for print and new media designers
eBook (Adobe DRM)
Your Price: $25.60
List Price: $32.00

ℹ This eBook requires the free Adobe® Digital Editions software.

Before downloading this DRM-encrypted PDF, be sure to:

Install the free Adobe Digital Editions software on your machine. Adobe Digital Editions only works on Macintosh and Windows, and requires the Adobe Flash Player. Please see the official system requirements.
Authorize your copy of Adobe Digital Editions using your Adobe ID (select AdobeID as the eBook vendor). If you don't already have an Adobe ID, you can create one here.
Copyright 2007
Dimensions: 8 X 9-1/8
Pages: 264
Edition: 1st
eBook (Adobe DRM)
ISBN-10: 0-321-48765-6
ISBN-13: 978-0-321-48765-0
Design philosophies can be useful, but inspiration, creative strategies, and efficient work habits are what really get the job done. Designer, instructor, and author Curt Cloninger provides a multitude of strategies, tools, and practices that readers can use to inject a big dose of creativity into just about any design project. With illustrations drawn from 20th-century French philosophy, medieval manuscripts, punkrock posters, and more, Curt's innovative text introduces readers to his personal toolkit for hot-wiring the creative process. You'll learn strategies to:

• Recognize and believe in your creative powers
• Develop effective methods for evaluating your own work
• Draw inspiration from the past
• Use standard software in experimental ways, and find nonstandard applications to create new effects
• Maintain a personal design playground
• Mine your subconscious with the Oblique Strategies Cards, developed by Brian Eno and Peter Schmidt
• Un-stick your imagination by "blitz-designing" mock-ups

Curt Cloninger is an artist, designer, author, and instructor in Multimedia Arts & Sciences at the University of North Carolina at Asheville. His book Fresh Styles for Web Designers: Eye Candy from the Underground (New Riders, 2002) is an industry standard on creative Web design solutions. Curt's art and design work has been featured in I.D. Magazine, HOW Magazine, The New York Times, Desktop Magazine, and at digital arts festivals from Korea to Brazil. He regularly speaks at international events such as HOW Design, South by Southwest, Web Design World, and FILE. His pirate signal broadcasts from lab404.com to facilitate lively dialog.
