Home > Store > Web Design & Development > Adobe Dreamweaver
Mastering CSS with Dreamweaver CS4
Published Dec 23, 2008 by New Riders. Part of the Voices That Matter series.

Copyright 2009
Dimensions: 7-3/8 X 9-1/8
Pages: 368
Edition: 1st

Book
ISBN-10: 0-321-60503-9
ISBN-13: 978-0-321-60503-0
eBook (Adobe DRM)
ISBN-10: 0-321-62072-0
ISBN-13: 978-0-321-62072-9
Register your product to gain access to bonus material or receive a coupon.
Product Author Bios
Recognized as a Dreamweaver, accessibility, CSS and XHTML expert by the Web community, Stephanie Sullivan frequently presents at conferences, where her insightful, down-to-earth, and entertaining sessions garner top ratings. Stephanie's tutorials and educational articles appear regularly on sites such as Adobe's Developer Center.

Greg Rewis is the Worldwide Senior Evangelist for Web Tools for Adobe and spends over 200 days a year on the road, talking with customers, giving product demonstrations at trade shows and seminars, speaking at industry conferences, and leading specialized advanced training sessions featuring Adobe's Web Tools product line.
Video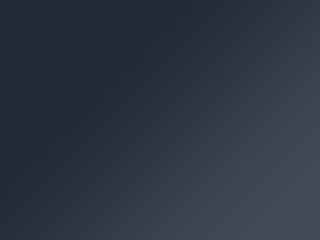 You need to upgrade your Flash Player. You need version 9 or above to view this video. You may download it here. You may also see this message if you have JavaScript turned off. If this is the case, please enable JavaScript and reload the page.
Millions of Web designers use Dreamweaver and most of them think creating CSS-based, standards-compliant sites is a challenge. In Mastering CSS with Dreamweaver CS4, authors Stephanie Sullivan and Greg Rewis bridge the gaps between the worlds of CSS design and Dreamweaver by demonstrating how to use Dreamweaver CS4 and CSS together to create individualized, standards-based layouts. Through hands-on projects with lots of visuals, the book enables every user of Dreamweaver to learn CSS effectively and easily.
Customer Reviews
9 of 10 people found the following review helpful
Mastering CSS within Dreamweaver
,
May 10, 2009
By
Ian Hodgson
(New Zealand) -
See all my reviews
This review is from:

Mastering CSS with Dreamweaver CS4 (Paperback)
As a novice web designer I thought I was in for a tough time but I bought the book anyway because it was the only book focusing on using css with dreamweaver cs4. I have been pleasantly surprised. I have had little trouble working through the tutorial oriented chapters, stopping now and then to check my code against the authors. The book suits people who like to work with split view and gives plenty of practice flipping back and forth. I am now on my second pass through the book. Its the sort of book where you gain deeper understanding of CSS on subsequent passes.
I must admit I swore at it a few times but later appreciated the small "gaps" as opportunities to learn rather than fall into rote learning habits. When you don't fully understand the CSS you can just complete the code and move on then come back later to develop your knowledge.
I still find CSS a little torturous and it will take me a while to get used to the "trial and error" design process. This book...
Read more
4 of 4 people found the following review helpful
Buy something else . . .
,
February 18, 2011
By
Thomas D. Goodson "Photo Doctor"
(Wimaua, FL) -
See all my reviews
This review is from:

Mastering CSS with Dreamweaver CS4 (Paperback)
If you are looking for clearly written, step-by-step tutorials, this is not the book for you. If you are not 100% completely familiar with the Dreamweaver interface, you will find this book almost impossible to follow. While there is some useful information in the book regarding CSS in general, tying it all together with Dreamweaver is where this book falls flat. Trying to follow the steps for doing even simple tasks is tedious beyond description. Screen shots of essential operations are few and far between, so if you are a visual person you'll be pulling your hair out.
If you are looking for a clearly written easy-to-follow, tutorial type book with tons of screen captures, try "Adobe Dreamweaver CS4 Unleashed" by Zal Ruvalcaba. I found it much easier to follow overall.
4 of 5 people found the following review helpful
Highly Beneficial Training and Resource Tool
,
May 26, 2009
This review is from:

Mastering CSS with Dreamweaver CS4 (Paperback)
Having been involved in web design for some time, I found CSS to be challenging, and even more so, determining the best way to do things is not easy. This book has become my Bible for All Things Dreamweaver and CSS .. an intregal part of my "toolkit." I refer to it constantly during development, as many css/design "issues" come up infrequently. And, I really liked the way they displayed the code for each topic covered. For me, it's all about the picture. I would definitely recommend it as a "must have" to anyone using Dreamweaver and CSS. They do spend some time at the beginning of the book reviewing the CSS/XHTML concepts, which is beneficial for beginners.
Share your thoughts with other customers:
›
See all 15 customer reviews...
Online Sample Chapter
Using the Liquid CSS Layouts in Dreamweaver CS4
Table of Contents
Introduction
Chapter 1: What's New in Dreamweaver CS4?
Chapter 2: Laying the CSS Groundwork
Chapter 3: Using the Fixed, Centered CSS Layouts
Chapter 4: Using the Liquid CSS Layouts
Chapter 5: Creating a More Complex Design with Elastic Layouts
Chapter 6: Building a Gallery Site with CSS and Spry
Index



Buy
eBook (Adobe DRM)  $39.99  $31.99

This eBook requires the free Adobe® Digital Editions software.
Before downloading this DRM-encrypted PDF, be sure to:
Install the free Adobe Digital Editions software on your machine. Adobe Digital Editions only works on Macintosh and Windows, and requires the Adobe Flash Player. Please see the official system requirements.
Authorize your copy of Adobe Digital Editions using your Adobe ID. If you don't already have an Adobe ID, you can create one here.
Purchase Reward: 15 Day Trial to Creative Edge
By completing any purchase on Peachpit, you become eligible to try out
Creative Edge
free for 15 days.
Get unlimited online access to thousands of training resources on creative topics. You will also get a discounted rate of just $17.99/month if you decide to continue with a paid subscription.
Other Things You Might Like

By Stephen Hay
Apr 9, 2013


By Stephen Hay
Apr 2, 2013