Publishers of technology books, eBooks, and videos for creative people
Home > Store > Gadgets and Digital Lifestyle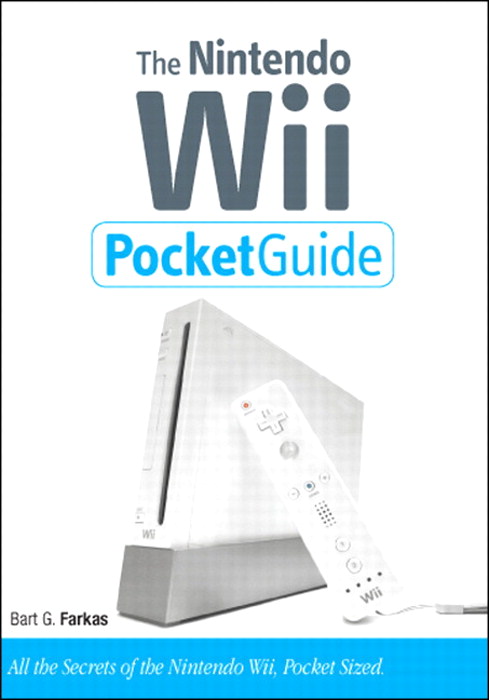 Nintendo Wii Pocket Guide, The
eBook (Adobe DRM)
Your Price: $9.59
List Price: $11.99

ℹ This eBook requires the free Adobe® Digital Editions software.

Before downloading this DRM-encrypted PDF, be sure to:

Install the free Adobe Digital Editions software on your machine. Adobe Digital Editions only works on Macintosh and Windows, and requires the Adobe Flash Player. Please see the official system requirements.
Authorize your copy of Adobe Digital Editions using your Adobe ID (select AdobeID as the eBook vendor). If you don't already have an Adobe ID, you can create one here.
Copyright 2007
Dimensions: 5 X 7
Pages: 240
Edition: 1st
eBook (Adobe DRM)
ISBN-10: 0-321-50533-6
ISBN-13: 978-0-321-50533-0
Here is your essential companion to the best-selling Wii game console. The Nintendo Wii Pocket Guide steers you through how to

Set up your Wii and connect it to your network.
Make your way around the Wii Channels.
Pick and use Wii controllers, including the Wii Remote, Nunchuk, and Classic and GameCube controllers.
Create and edit your own Mii—using Wii software or third-party tools—and take charge of other Miis.
Go beyond games and use the Wii to browse the Internet, send and receive email, set parental controls, and create memos and calendars.
Shop the Wii Shop Channel and buy and spend Wii Points to purchase Virtual Console games.
Choose the best Wii games and play older Nintendo games on the Wii.
Find handy accessories.
Tinker with your Wii to get the most out of the game console.
