Home > Store > Design > Voices That Matter
Speaking in Styles: Fundamentals of CSS for Web Designers
Published Jun 30, 2009 by New Riders. Part of the Voices That Matter series.

Copyright 2009
Dimensions: 7-1/2 X 9-1/8
Pages: 360
Edition: 1st

Book
ISBN-10: 0-321-57416-8
ISBN-13: 978-0-321-57416-9
eBook (Adobe DRM)
ISBN-10: 0-321-60414-8
ISBN-13: 978-0-321-60414-9
Register your product to gain access to bonus material or receive a coupon.
Video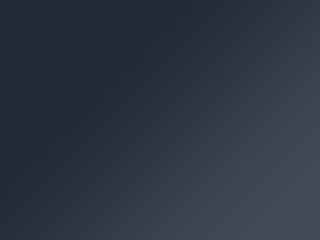 You need to upgrade your Flash Player. You need version 9 or above to view this video. You may download it here. You may also see this message if you have JavaScript turned off. If this is the case, please enable JavaScript and reload the page.
Speaking in Styles aims to help Web designers learn the "language" that will be used to take their vision from the static comp to the live Internet. Many designers think that CSS is code, and that it's too hard to learn. Jason takes an approach to CSS that breaks it down around common design tasks and helps the reader learn that they already think in styles--they just need to learn to speak the language.

Jason helps Web designers find their voice, walks them through the grammar of CSS, shows them how to write their design specs in CSS, and how to prepare it for screen, printer or handheld devices. Along the way designers will learn to optimize their code, make it accessible, optimize for search engines, mix it up with Flash, and more.
Blogs
Ask the Web Designer with Jason Cranford Teague
Do you have a question about Web standards, CSS, JavaScript, Ajax, interaction design, user experience, or Web typography? Submit your questions to Jason, and each week he will select a question to answer via his Peachpit.com blog.
Read Jason's Blog • Submit your Question
Customer Reviews
3 of 3 people found the following review helpful
Goes beyond most CSS explanations
,
October 17, 2009
This review is from:

Speaking in Styles: Fundamentals of CSS for Web Designers (Paperback)
CSS is how the Web's visual world is described and designers need more than just technique savvy to build strong CSS sites. SPEAKING IN STYLES: FUNDAMENTALS OF CSS FOR WEB DESIGNERS provides a top pick on how to think in the colors, forms and compositions of the code and its styles. Designers and collections catering to them will learn how to 'pop' a Web page and how to learn the semantics of CSS without technical jargon in this top, recommended pick that goes beyond most CSS explanations.
4 of 5 people found the following review helpful
CSS for the "un" -Technical
,
November 2, 2009
This review is from:

Speaking in Styles: Fundamentals of CSS for Web Designers (Paperback)
Excellent book! My mind thinks both artistically and logically. I was reading Jason's previous book, "CSS, DHTML & AJAX - Fourth Edition" and found that I was having a bit of a hard time grasping the concepts in the technical format. In "Speaking in Styles" Jason addresses CSS from a designers viewpoint, including many examples as well as references to online resources for further self-education. Now I can go back to 'Fourth Edition' with a solid base knowledge of why rather than just how. Whether you intend to develop or simply collaborate with developers, a designer needs to at least understand the 'language' of styles in much the same way that a print designer understands how to prep for press. Highly recommended!
4 of 5 people found the following review helpful
Great looking, inspiring book
,
July 29, 2009
By
Kenneth N. Fricklas
(Boulder, CO) -
See all my reviews
This review is from:

Speaking in Styles: Fundamentals of CSS for Web Designers (Paperback)
A beautifully illustrated book that teaches both CSS and web design best practices. In a truly unique fashion it shows CSS rules and how they affect a page, and talks in clear terms about designing and implementing sites. A truly different and unique book, and one of the few I'll be using in teaching my CSS/Design classes next semester.
Share your thoughts with other customers:
›
See all 10 customer reviews...
Online Sample Chapter
Fundamentals of CSS for Web Designers: Creating Meaning through Syntax
Table of Contents
Introduction
PART 1 A Web Primer
What is a Web Page?
Web Designer's Toolbox
The Myths of CSS
PART 2 CSS Grammer
Syntax: Creating Meaning
Semantics: Making Sense of Styles
Vocabulary: Talking the Talk
PART 3 Speaking Like a Native
Designing with CSS
Layout
Typography
Navigation
Chrome
The Last Word
APPENDIXES
A: voxLibris Code
B: CSS Values
C: Fixing Internet Explorer
Index



Buy
eBook (Adobe DRM)  $35.99  $28.79

This eBook requires the free Adobe® Digital Editions software.
Before downloading this DRM-encrypted PDF, be sure to:
Install the free Adobe Digital Editions software on your machine. Adobe Digital Editions only works on Macintosh and Windows, and requires the Adobe Flash Player. Please see the official system requirements.
Authorize your copy of Adobe Digital Editions using your Adobe ID. If you don't already have an Adobe ID, you can create one here.
Purchase Reward: 15 Day Trial to Creative Edge
By completing any purchase on Peachpit, you become eligible to try out
Creative Edge
free for 15 days.
Get unlimited online access to thousands of training resources on creative topics. You will also get a discounted rate of just $17.99/month if you decide to continue with a paid subscription.
Other Things You Might Like

By Stephen Hay
Apr 9, 2013