Releasing your creation to the world.
There are several ways you can publish a movie for sharing with others. The method you choose depends on who you want to see it and what their viewing capabilities are.
QuickTime Movie

A QuickTime movie is a great format for viewing on a computer. You can save it at whatever resolution or frame size that you like, then view it on your computer or put it on a disc for sharing with other computer users you know. In general, large QuickTime movies tend to have correspondingly large file sizes, making them a poor choice for putting on the Web. Still, video editing programs such as iMovie and Final Cut Pro can export compressed QuickTime movies for Web streaming if that's what you need.

You can also use various QuickTime-compatible compression schemes and formatting options to created movies that are compatible with AppleTV, iPad, and iPod (refer to Figure 06-01). (I've found that the original AppleTV format is perfect for iPads.) This makes it possible to put your production on a device you can take with you anywhere, so you can show it off on demand. (Unfortunately people are still more wowed by seeing an iPad than by the movies I show them on it.)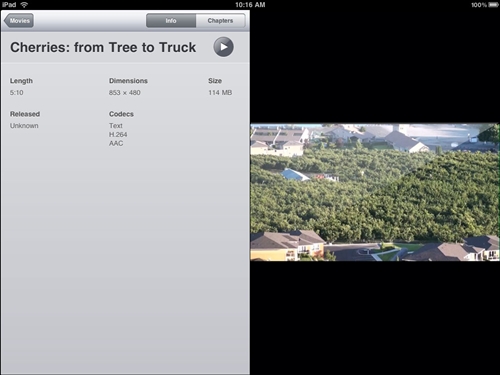 Figure 06-01: I saved my movie in AppleTV-compatible format and put it on my iPad so I can show it off anytime I like.

YouTube

YouTube (refer to Figure 06-02) is an extremely convenient way to share your movie with a lot of people without having to transfer actual movie files to them. Instead, just put the movie on YouTube and give out the link via e-mail or on your Web site. You can even embed a YouTube video on your site or blog.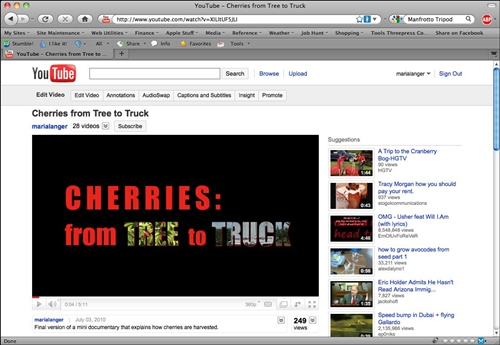 Figure 06-02: My cherry harvest movie can be seen on YouTube at http://www.youtube.com/watch?v=XILltUF5JLI

While most people use YouTube for publicly accessible video, YouTube does support private videos. Make sure you set the options to keep a video private when uploading it. If a video is private, the only way it can be seen is with a direct link. That's one way you can keep your soccer movie from going viral.

DVD

Another way to release your movie is on DVD. DVD authoring tools are widely available; if you have iMovie, you already have iDVD.

I created a DVD of my cherry harvest video and included a slide show of local area photos on the DVD. I have to admit that I was a bit disappointed in the quality of the video when viewed on an HD TV. My source footage was true HD, but the video was downsized and compressed to fit on the DVD. The resulting NTSC DVD wasn't quite as clear as I expected, although no one has complained yet.

HD quality is possible if you have the ability to burn Blu-Ray discs. That requires compatible software and hardware. If HD is important to you, you may want to look into it.

Other Options

Your video editing software may offer other output options.

iMovie, for example, enables you to publish to a MobileMe gallery (refer to Figure 06-03). This puts QuickTime format movies on Apple's server linked to your MobileMe account. You can specify whether the files can be downloaded.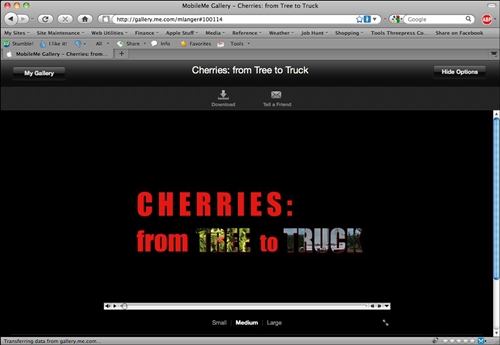 Figure 06-03: I also put my cherry harvest video on my MobileMe gallery, where it can be viewed and downloaded in three sizes. You can find it at http://gallery.me.com/mlanger#100114

Check the documentation that came with your video editing software to see what it offers you.

In Summary

Now you know everything I do about creating watchable videos. I'm just an amateur. But even professionals started at the bottom. Who knows? Maybe this will be your first step to something bigger.

In the meantime, I'd love to see your efforts. Visit the Intro page for this article on my blog and leave a comment with a link to any YouTube-published movie you create following the advice here. Then stand back and let the critics tell you what they think.