Learn by Video is a critically acclaimed training series that offers exceptional quality high-definition video to teach the most essential creative technologies and topics. Each title includes hours of video tutorials, complete with lesson files, assessment quizzes, and review materials.

All Titles
Showing 31-40 of 179
Sort by Date | Title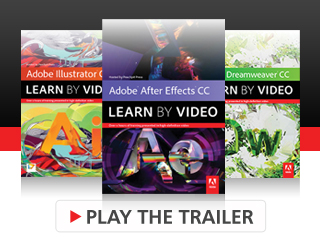 You need to upgrade your Flash Player.
You need version 9 or above to view this video. You may download it
here
. You may also see this message if you have JavaScript turned off. If this is the case, please enable JavaScript and reload the page.