Home > Store > Digital Audio, Video > Final Cut Pro
Color Correction in Final Cut Pro, Online Video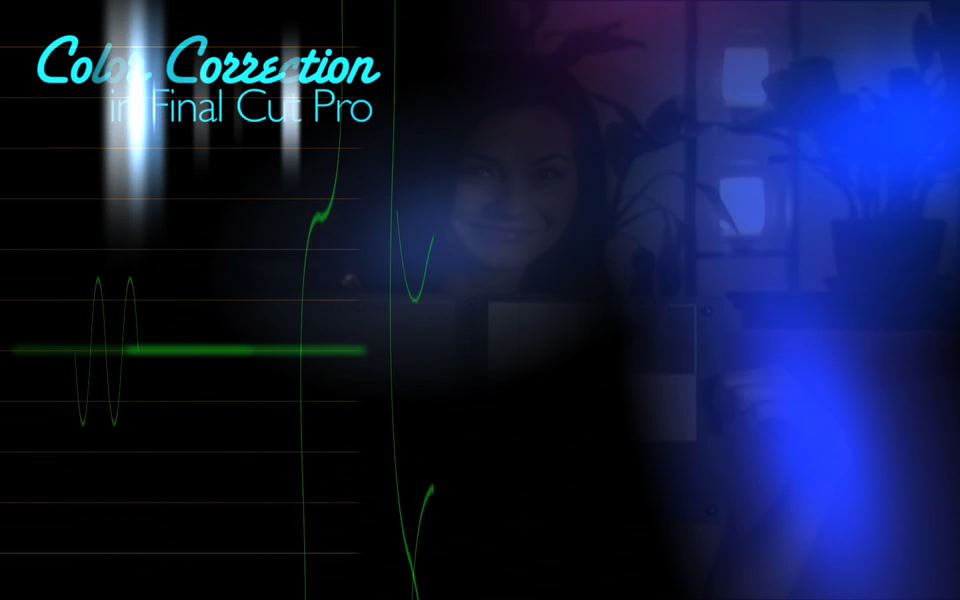 Online Video
Your Price: $99.00

Accessible from your Account page after purchase. Requires the free QuickTime Player software.

Videos can be viewed on: Windows 8, Windows XP, Vista, 7, and all versions of Macintosh OS X including the iPad, and other platforms that support the industry standard h.264 video codec.
Practice media: Your video will be automatically registered upon purchase. A link to the associated media files will be listed on your Account page.
Copyright 2007
Pages: 10
Edition: 1st
Online Video
ISBN-10: 0-321-49704-X
ISBN-13: 978-0-321-49704-8
Video duration: 4 hours

The definitive video on Color Correction in Final Cut Pro. Cinematographer and Editor Andrew Balis will help you see your next project through the eyes of a colorist. In a short time you will be confidently evaluating your images, adjusting contrast and color balance and if you've done your job correctly, enhancing the emotional impact of your story.

Color correction is the art and process of enhancing the video image. Sometimes called finishing or color grading, it's the last and arguably the most important step in the post production workflow. Color correction enhances or creates the overall "look" of your film or video. In other cases it is used to fix exposure and lighting problems on the set. In either case, the recipe for success is entirely dependent on the skills of the color correction artist or colorist.

In this streaming video, Cinematographer and Editor Andrew Balis will help you see your next project through the eyes of a colorist. In a short time you will be confidently evaluating your images, adjusting contrast and color balance and if you've done your job correctly, enhancing the emotional impact of your story.

Color Correction in Final Cut Pro is presented in 10 easy-to-follow lessons covering the entire color correction workflow. For full descriptions of each lesson, see the table of contents below.

Andrew Balis is a cinematographer, editor, post production consultant and Apple certified instructor teaching classes in Final Cut Pro to industry professionals at Moviola Education and UCLA. He is co-author and producer of the Final Cut Pro Advanced Techniques DVD-ROM.

Table of Contents

Evaluation
Using an NTSC monitor for accuracy
Setting video out
Setting up a video monitor
Using a standard TV for color correction
Creating the right environment
Final Cut Pro's video scopes
Display options
The Waveform monitor
Broadcast safe levels
A deeper look at black levels
Reading contrast
The Vectorscope
Broadcast safe limits for color
Real-Time video scopes
Analog video scopes
Contrast and Color Balancing Basics
Setting up for RT playback
Color correction interfaces
Using the 3-way color corrector
Adjusting contrast
Blacks, mids, and whites
Contrast control tips
Updating external video
Color balancing basics
Contrast Control
Fixing overexposed images
Vision, photography and color
More on overexposure
Fixing underexposed images
Creating Natural Color Balances
Color Balancing in the Blacks
Color Balancing in the Mids
Color Balancing in the Whites
Working with the flesh tone line
Rendering skin tones naturally
Using the Auto-Balance eye-dropper
Working with a gray card/chip chart
Color temperature corrections
Creating Stylized Looks
Creating high contrast looks
Leveraging the broadcast safe filter
High contrast on high contrast
Black and white
Perceiving color
Subtle color tints
Stylized color tints
Using desaturate highs/lows filter
Using multiclips in your workflow
Before and after
Scene to Scence Color Correction
Setting up your workflow
Understanding the Frame Viewer
Multiple edit layouts
Working with Playhead Sync
Copy filter controls
Working with multiple filters
Pasting and removing attributes
Using FCP's Find command
Creating browser favorites
Color correction button bars
Matching Hue
Additional Tools
The Color Corrector filter
Contrast controls
Using the Balance Wheel
Using the Hue Wheel
Copy filter controls
Additional evaluation controls
The Histogram
The RGB Parade
Using Range Check
Animating color correction
Using Keyframes
Using Transitions
Secondary Color Correction
Enhancing the image
Creating extreme color changes
Working with edge controls
Resetting secondary controls
Creating one-color looks
Applying mattes
Grad Filter Effects
Replacing a sky
Fixing a problem
Highlight grad
Vignettes
Quality Control
Luma/Chroma video systems
Quality overview
Analog/Composite video
NTSC
Analog/Y/C video
Analog/Component video
CAV interconnect standards
Digital Component video
Subsampling
8 bit and 10 bit video
Color spaces
ITU-R 601
Mixing Analog and Digital video
System Requirements
MAC G4 800 or better
MacOS X
8x or faster DVD ROM drive
256 megabytes or more of RAM
QuickTime 7.0 or above
Monitor Depth - Millions
1024 x 768 screen size or better
