Home > Store > Gadgets and Digital Lifestyle > The Web/Virtual Worlds/Social Networking
Grouped: How small groups of friends are the key to influence on the social web
Product Author Bios
Researcher, Interaction Designer and Industrial Designer Paul Adams advises design and product teams on creating successful social experiences. He has led research and design projects in the US, UK, India, China and Japan on sociability and emerging platforms.
Video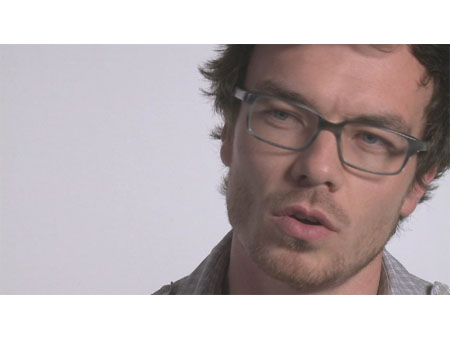 You need to upgrade your Flash Player. You need version 9 or above to view this video. You may download it here. You may also see this message if you have JavaScript turned off. If this is the case, please enable JavaScript and reload the page.
The web is undergoing a fundamental change. It is moving away from its current structure of documents and pages linked together, and towards a new structure that is built around people. This is a profound change that will affect how we create business strategy, design, marketing, and advertising. The reason for this shift is simple. For tens of thousands of years we've been social animals. The web, which is only 20 years old, is simply catching up with offline life.

From travel to news to commerce, smart businesses are reorienting their efforts around people–around the social behavior of their customers and potential customers. In order to be successful, businesses will need to understand how people are connected, how their social network influences them, how the people closest to them influence them the most, and how it's more important for marketers to focus on small, connected groups of friends rather than looking for overly influential individuals.

This book pulls together the latest research from leading universities and technology companies to describe how people are connected, and how ideas and brand messages spread through social networks. It shows readers how to rebuild their business around social behavior, and create products that people tell their friends about.

Customer Reviews
33 of 35 people found the following review helpful
Required knowledge for everyone, not just marketers
,
December 18, 2011
By
Joseph Smarr
(Half Moon Bay, CA) -
See all my reviews
This review is from:

Grouped: How small groups of friends are the key to influence on the social web (Voices That Matter) (Paperback)
Grouped is a well-written, concise, and relevant summary of the latest thinking in social networking and social influence. It's like the crib notes to a four-year degree in social psychology and sociology. Beautifully laid out and designed to be easily consumable, it quickly covers the fundamental ideas and research about how and why we connect with one another, how ideas spread, how we make decisions, and why this all means that "permission marketing" through social networks is likely to be more relevant and effective than current "interruption marketing" of mass media advertizing.
It does read at times like an advertisment for Facebook (indeed, a cynic might pigeonhole this entire book as a "white paper" for Facebook Ads), but I know Adams better than that (having had the pleasure of working with him at Google on the early stages of Google+), and my take is that Adams sees Facebook as out in front of an important shift in the way advertising will work in general (perhaps...
Read more
8 of 8 people found the following review helpful
The key to social media? Focus on behaviors!
,
December 1, 2011
This review is from:

Grouped: How small groups of friends are the key to influence on the social web (Voices That Matter) (Paperback)
Paul Adams breaks down the complexities of social media by telling us to focus on behavior rather than technology. People behaving exactly as they have for centuries- social media is just an example of technology catching up. He has some really fascinating insights to back this up (ex. the brain can only store 150 relationships...directly proportionate to the average number of friends on Facebook). This book really lowers the barriers to understanding social media and its implications on marketing. Totally worth the 4-5 hours it takes to read this. I suspect this will soon be required reading for anyone in-house or agency-side in marketing today.
5 of 5 people found the following review helpful
Well researched, succint examination of how and why social media is growing and what it means for marketers
,
December 1, 2011
By
D. Verma "Data_Q"
(Bothell, WA USA) -
See all my reviews
This review is from:

Grouped: How small groups of friends are the key to influence on the social web (Voices That Matter) (Paperback)
This fairly easy to read book discusses how and why social media is growing. The POV is that this is not a fad but an outcome of basic human instincts around socialization. There are well researched and well argued claims that organizing information and the web around people's social networks is the natural and inevitable consequence of how people have always behaved. It remains to be seen whether this is "inevitable" but the author presents persuasive arguments for why this makes sense.
There is good content about how the networks interact; what people like to share, why, and with whom. Some of this may be obvious but I liked the simple yet comprehensive list of insights. For example, the author underplays the value of "influencers" that Malcolm Gladwell touted in Tipping Point and argues that mostly people are influenced by those emotionally closest to them, often without even realizing it.
A concurrent story alongside discussing social networks is what it...
Read more
Share your thoughts with other customers:
›
See all 41 customer reviews...
Online Sample Chapter

Buy
eBook (Watermarked)  $23.99  $19.19
Includes EPUB, MOBI, and PDF
About eBook Formats
This eBook includes the following formats, accessible from your Account page after purchase:

EPUBThe open industry format known for its reflowable content and usability on supported mobile devices.

MOBIThe eBook format compatible with the Amazon Kindle and Amazon Kindle applications.

PDFThe popular standard, used most often with the free Adobe® Reader® software.
This eBook requires no passwords or activation to read. We customize your eBook by discretely watermarking it with your name, making it uniquely yours.
Purchase Reward: 15 Day Trial to Creative Edge
By completing any purchase on Peachpit, you become eligible to try out
Creative Edge
free for 15 days.
Get unlimited online access to thousands of training resources on creative topics. You will also get a discounted rate of just $17.99/month if you decide to continue with a paid subscription.
Other Things You Might Like