Home > Store > Adobe Photoshop > Workflow
Photoshop Lightroom 3: Video QuickStart Guide, Online Video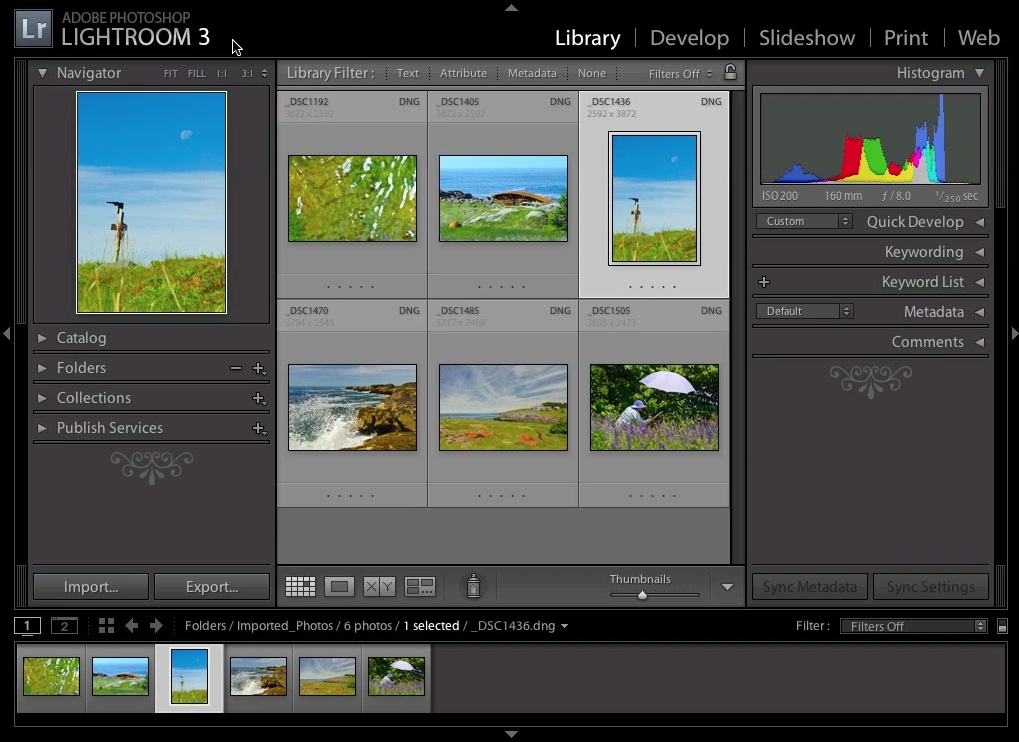 Online Video
Your Price: $23.99
List Price: $29.99

Accessible from your Account page after purchase. Requires the free QuickTime Player software.

Videos can be viewed on: Windows 8, Windows XP, Vista, 7, and all versions of Macintosh OS X including the iPad, and other platforms that support the industry standard h.264 video codec.
Video
You need to upgrade your Flash Player. You need version 9 or above to view this video. You may download it here. You may also see this message if you have JavaScript turned off. If this is the case, please enable JavaScript and reload the page.
This preview has been compressed for content sampling purposes and is not representative of the high quality and larger screen size of the streaming video available for purchase.

Copyright 2010
Pages: 36
Edition: 1st
Online Video
ISBN-10: 0-13-248101-4
ISBN-13: 978-0-13-248101-4
Learn Lightroom 3 the quick and easy way with over 4 hours of video lessons covering the important new features of Lightroom 3. Photographer and trainer Rob Sylvan takes you through today's Lightroom essentials, including the following topics:


Importing Photos from a Memory Card
Working with Grid and Loupe View
Sorting and Rearranging Photos
Creating Black-and-White Photos
Using the Red Eye Correction Tool
Choosing Slideshow Settings
After you finish watching the video, continue to build your Lightroom 3 skills with the extensive guide,
Photoshop Lightroom 3: Visual QuickStart Guide.

Table of Contents

Chapter 1: Lightroom 3 Overview
Introduction to the Lightroom Interface 5:25 b Controlling the Panels 3:37
Setting Your Work View 4:05

Chapter 2: Importing Images
Understanding the Lightroom Catalog 2:26
Importing Photos into Lightroom 17:52

Chapter 3: Using Catalogs
Backing Up Catalogs 5:04
Chapter 4: Navigating the Library
Navigating the Library Module 8:45

Chapter 5: Organizing and Reviewing Images
Using Ratings and Flags to Identify the Keepers 12:07

Chapter 6: Using Keywords
Using Keywords 10:47

Chapter 7: Finding Images
There is no video for this chapter

Chapter 8: Creating and Using Collections
Using Collections 8:02

Chapter 9: Developing Images
Working in the Develop Module 10:08
Making Basic Adjustments 12:52

Chapter 10: Making Local Adjustments
Using the Crop Overlay Tool 5:38
Using the Spot Removal Tool 4:02
Using the Red Eye Correction Tool 3:02
Using the Graduated Filter 5:32
Introduction to the Adjustment Brush 4:34
Using the Adjustment Brush 6:53

Chapter 11: Creating Slideshows and Web Galleries
Slideshow Order and Templates 2:35
Choosing Slideshow Settings 11:51
Setting Slideshow Playback 7:43
Slideshow Export Options 4:42
Creating Web Galleries 5:29
Customizing the Web Gallery Appearance 7:38
Choosing Web Gallery Image Options 4:38
Uploading a Web Gallery 7:31
Creating a Watermark 7:07
Creating an Identity Plate 6:30
Creating Custom Text Templates 3:01

Chapter 12: Making Prints
Setting Up to Print 4:15
Customizing a Single Image/Contact Sheet Layout 7:33
Customizing a Picture Package Layout 8:08
Customizing a Custom Package Layout 9:24
Printing Photos 11:56

Chapter 13: Exporting Images
Setting Export Options 7:17
Meshing Lightroom and Photoshop 7:09

