Publishers of technology books, eBooks, and videos for creative people
Home > Store > Web Design & Development
Speaking in Styles: Fundamentals of CSS for Web Designers
eBook (Adobe DRM)
Your Price: $28.79
List Price: $35.99

ℹ This eBook requires the free Adobe® Digital Editions software.

Before downloading this DRM-encrypted PDF, be sure to:

Install the free Adobe Digital Editions software on your machine. Adobe Digital Editions only works on Macintosh and Windows, and requires the Adobe Flash Player. Please see the official system requirements.
Authorize your copy of Adobe Digital Editions using your Adobe ID (select AdobeID as the eBook vendor). If you don't already have an Adobe ID, you can create one here.
Register your product to gain access to bonus material or receive a coupon.
Video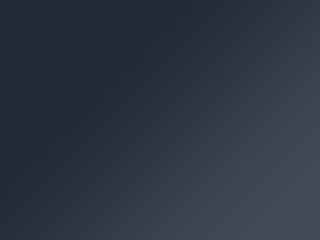 You need to upgrade your Flash Player. You need version 9 or above to view this video. You may download it here. You may also see this message if you have JavaScript turned off. If this is the case, please enable JavaScript and reload the page.

Copyright 2009
Pages: 360
Edition: 1st
eBook (Adobe DRM)
ISBN-10: 0-321-60414-8
ISBN-13: 978-0-321-60414-9
Speaking in Styles aims to help Web designers learn the "language" that will be used to take their vision from the static comp to the live Internet. Many designers think that CSS is code, and that it's too hard to learn. Jason takes an approach to CSS that breaks it down around common design tasks and helps the reader learn that they already think in styles--they just need to learn to speak the language.

Jason helps Web designers find their voice, walks them through the grammar of CSS, shows them how to write their design specs in CSS, and how to prepare it for screen, printer or handheld devices. Along the way designers will learn to optimize their code, make it accessible, optimize for search engines, mix it up with Flash, and more.

Table of Contents
Introduction
PART 1 A Web Primer
What is a Web Page?
Web Designer's Toolbox
The Myths of CSS
PART 2 CSS Grammer
Syntax: Creating Meaning
Semantics: Making Sense of Styles
Vocabulary: Talking the Talk
PART 3 Speaking Like a Native
Designing with CSS
Layout
Typography
Navigation
Chrome
The Last Word
APPENDIXES
A: voxLibris Code
B: CSS Values
C: Fixing Internet Explorer
Index


