Nature Photography FuelTip: Finding a Good Location for Shooting a River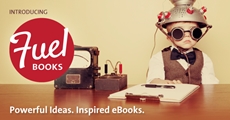 From the book
Because rivers can stretch hundreds of miles in each direction, it's important that you consider beforehand where you are going to stop and shoot. Your job is to find a good location for photography. Here are some factors to consider:
Ease of access: Can you park your car and get to the river easily? If so, you're set. If not, make sure to plan ahead and allow yourself time to get in position. You may have to wear boots so that you can hike over different terrain.
Orientation: Does the river run north-south or east-west? The orientation dramatically affects how the river will look at sunset and sunrise, in addition to where shadows are cast.
Crowd: In most cases, I want as few people as possible in and around where I am shooting. When photographing pure landscapes, having lots of people around is a bad thing. There are instances, though, when people in your photographs add that extra something to turn a sterile shot into a keeper.
Safety: Where are the safe spots to set up your camera and what are the areas you should avoid? Stay well away from rushing, churning rapids and falls and keep back from drop-offs into the river! Except for areas with guard rails, low water levels and gentle banks are the safest places to shoot.
Once you're at a good spot, you can vary the composition in a number of ways. Look upstream, downstream, and across the river. Use different focal lengths. Focus on different subjects. These techniques will help you avoid taking the same photo over and over again.
Shooting from the Shore
Carefully find a location on the shore where you can stand with your camera without fear of falling into the river. Some banks are steep and dangerous. If using a tripod, look for spots with enough room for you to safely set it up. You may be able to position yourself on an overlook that has a safety railing.
When I shoot from the shore, I look in both directions as well as across the river. My choice of shots depends on the sky, the position of the sun, and the details of the river and banks. Remember, you're not just after any picture of a river. Your goal should be to capture something memorable. Challenge yourself to see it. If you don't, try changing locations, angles, subjects, height, focal lengths, color, camera orientation, or some other facet under your control.
Tip
Pull out your trusty telephoto lens and photograph birds and other wildlife from the riverbank. It's not always about wide-angle scenery.
Getting Your Feet Dirty
This is where you get to put on those rubber boots or waders I mentioned earlier. When the water is low or you are in a slow-moving river with shallow areas along the shore, walk along the edge and, if possible, in the riverbed.
Tip

Your feet might get dirty or muddy. If you use a tripod, it will surely pick up some mud or dirt. Have a stash of old rags or towels (I would avoid paper towels because they aren't reusable, and you have to find somewhere to throw them away) in your vehicle to clean your gear before loading it back up.
Finding Unique Perspectives
Remember, you don't have to photograph the river to photograph the river. Rivers, of course, have two sides. When not on a bridge, on the river, or in the riverbed, you pick a side from which to shoot. You may be able to venture a bit into the water or stand on an exposed part of the riverbed. To change your vantage point, you can also go up- or downstream. Look for unique perspectives of the river or subject matter around the river.
Trees, rocks, bridges, and people make fantastic subjects. My sons were the subject in this river photo. I used a Holga lens on my Nikon DSLR to capture this shot; the Holga is a fun "low-tech" lens that makes your digital photographs look like they were taken with an inexpensive plastic Holga film camera. The focus is soft and there is heavy vignetting. I love it.
If you've been shooting from above, try getting down low to change your perspective. If you've been pointing the camera upward, point it downward. Do everything you can to uncover hidden perspectives that will create interesting photos.