Nature Photography FuelTip: How Light Changes Color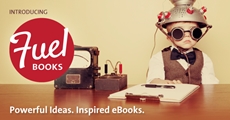 From the book
Light affects any subject. As does shadow. They are key to all photography. They also have a strong effect on color. A simple example: The color of a group of rocks changes depending on the time of day; color on those rocks in the morning will be very different than at midday.
One thing that can quickly increase the level of your color work comes when you start seeing the light beyond illumination so you see its effect on color. You have to look beyond the subject in order to refine your approach to color and light. When you start seeing the photograph and not just the subject, you can separate what you see of color on a subject from the way light is affecting that color.
As you explore light and color, remember that colors are seen by the human eye quite differently than the camera captures them. Because we can see the subject and its color well does not mean the camera can. Light can reveal color, but it can also hide it, distract from it, and even make it confusing.
ISO 100, 1/200, f/11, 90mm (APS-C)
In these two shots of Mt. Whitney in California, the color of the rock is quite different due to different times of day, at dawn and mid-morning. These are natural effects of light that the camera highlights.
TIP
Good exposure affects light and color. Good exposure is neither underexposure nor overexposure. Expose so that bright colors and tones are bright. Check the right side of your histogram. If there is a big gap, you have underexposure that can adversely affect darker colors and make bright colors dull. If that side is cut off, you are losing colors at the bright end due to overexposure.