Video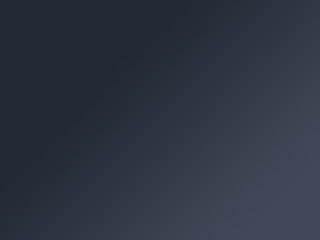 You need to upgrade your Flash Player. You need version 9 or above to view this video. You may download it here. You may also see this message if you have JavaScript turned off. If this is the case, please enable JavaScript and reload the page.

Copyright 2008
Edition: 1st
eBook (Watermarked)
ISBN-10: 0-321-53507-3
ISBN-13: 978-0-321-53507-8
This is the eBook version of the printed book. If the print book includes a CD-ROM, this content is not included within the eBook version.
The trick to great design is knowing how to think through each decision so that users don't have to. In
Designing the Moment: Web Interface Design Concepts in Action
, Robert Hoekman, Jr., author of
Designing the Obvious
, presents over 30 stories that illustrate how to put good design principles to work on real-world web application interfaces to make them obvious and compelling. From the first impression to the last, Hoekman takes a think out loud approach to interface design to show us how to look critically at design decisions to ensure that human beings, the kind that make mistakes and do things we don't expect, can walk away from our software feeling productive, respected, and smart.

Table of Contents
PART I: GETTING ORIENTED
Chapter 1: Designing the First Impression
Chapter 2: Showing Your Personality
Chapter 3: Zen and the Art of Navigation
Chapter 4: All Links Are Not Created Equal
Chapter 5: Getting Your Head Out of the Tag Cloud
PART II: LEARNING
Chapter 6: Surfacing the Trigger Words
Chapter 7: Labeling the Interface
Chapter 8: Beyond Words and Onto Video
PART III: SEARCHING
Chapter 9: Making Suggestions
Chapter 10: Getting Through the Results
Chapter 11: Refi ning Your Search
PART IV: DIVING IN
Chapter 12: Standardizing Playback Controls
Chapter 13: Nailing Form Layout
Chapter 14: Conquering the Wizard
Chapter 15: Going the Extra Mile with Inline Validation
Chapter 16: Simplifying Long Forms
Chapter 17: Getting Them Signed In
Chapter 18: Counting Characters
PART V: PARTICIPATING
Chapter 19: Building Profi les
Chapter 20: Editing
Chapter 21: Making Social Connections
Chapter 22: Designing the Obvious Blog
Chapter 23: Inviting Discussion
Chapter 24: Getting a Good Rating
PART VI: MANAGING INFORMATION
Chapter 25: Making RSS Meaningful
Chapter 26: Tagging It
Chapter 27: Getting Reorganized with Drag-and-Drop
Chapter 28: Managing Interruption with System Notifications
PART VII: MOVING ON
Chapter 29: Signing Off
Chapter 30: Dusting Off Dusty Users
Chapter 31: Letting Them Go
Conclusion: The Keys to Great Design


