Sports Photography FuelTip for Beginning Photographers: Crop for Impact
In this excerpt from
Photographing Outdoor Sports
, Alan Hess shows you how cropping your sports photo can give you better composition, fewer distractions, and enhanced movement.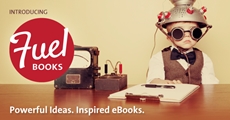 From the book
I crop the vast majority of my outdoor sports images. Most of the time, the action doesn't fill the frame because where I'm able to shoot from is pretty far from the action. The action can get lost in the background as well. While I prefer to get in close with a telephoto lens and crop as little as possible, it's a good option.
All the image-editing software available today can crop images. I use Adobe Photoshop Lightroom for 90 percent of my editing, and it offers some great cropping options. Another benefit of cropping in Lightroom is that the original file is not changed. The crop is only applied to the image when it is exported, and then the crop is only applied to the exported file, not the original. You can always go back and crop the same image in a different way if you want.
A few notes about cropping:
Better Composition. When you use the Crop tool in Lightroom and many other image-editing applications, you can view an overlay with composition tools, such as a rule-of-thirds grid. This can help you strengthen your composition by placing the subject on one of the intersecting grid lines.
Fewer Distractions. When cropping, the basic idea is to remove any elements that distract from the story you are trying to tell.
Enhance Movement. If you leave a little more space in the direction in which the action is moving, the image is more pleasing to look at. When the subject is moving and is tight up against the edge of the frame, the image can looked cramped and uncomfortable.
Compare the original scene to my cropped version. I left space for the player to move while eradicating the sliver of yellow referee uniform at the right.
The crop overlay in Lightroom (colored red for illustrative purposes) provides a rule-of-thirds grid to use as a guide.