Macworld Expo is split between two buildings: Moscone South, the original (subterranean) portion of the convention center, and Moscone West, the newest part of the complex. Here's a photo tour of some highlights.

Moscone West is home to several special-interest areas as well as a number of less-than-mainstream vendors.

A visitor to the Mac Games Pavilion tries out Eve Online, a massively multiplayer online role-playing space game, now available in a Mac version.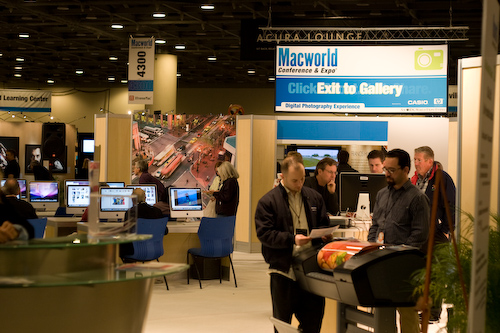 Everything you ever wanted to know about using your digital camera at the Digital Photography Experience, sponsored by HP and Casio.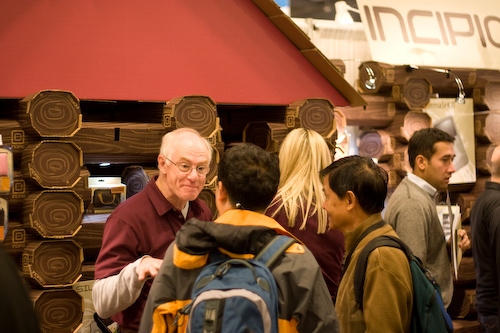 Let me get this straight: some trees were cut down to make paper, then the paper was turned into cardboard, and that cardboard was used to make fake logs. Is that what they mean by "The Circle of Life?" Incipio Technologies sells iPod and iPhone accessories.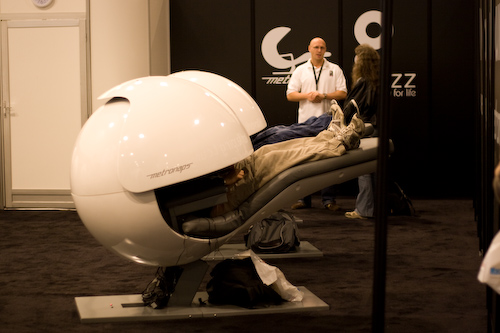 When the going gets tough, the tough get napping. MetroNaps provides a bank of EnergyPods to help tired showgoers face a few more hours of tromping the aisles. [Check out Karyn Johnson's post on napping in a pod.—Ed.]

Moscone South is home to the big-name vendors, such as Apple, Microsoft, Adobe, and of course, Peachpit. But the careful observer can find interesting sights there, too.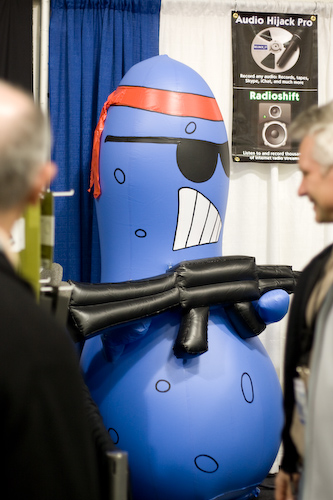 Sights such as this giant inflatable microbe brandishing a firearm and displaying a foul temper. Don't worry—he's the (mostly) harmless mascot of lomg-time Mac developer Rogue Amoeba, maker of fine audio software.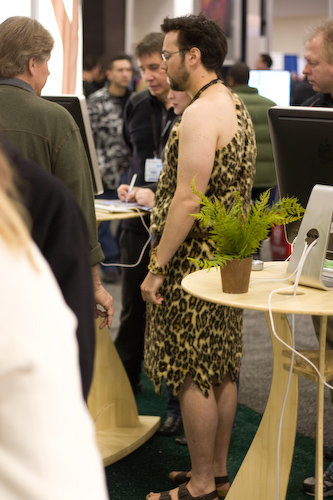 I can't remember what he was selling (maybe it's true that bloggers don't count as "real" journalists) but I spotted this caveman in the southwest corner of the hall. Funny, I didn't realize that Stone Age man had perfected corrective lens technology... [I think this might be the Plasq's booth, home of Comic Life?—Ed.]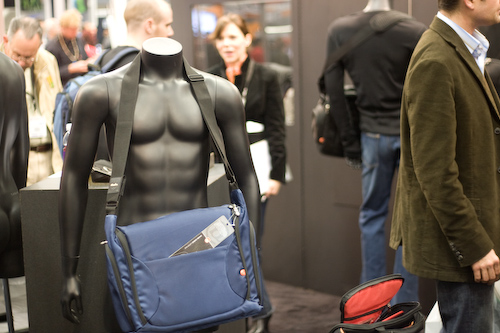 Computer bag maker booq has a spiffy booth, done in very designer-y black-on-black-on-black. I suspect that these mannequins are actually Rebel insurgents, frozen in carbonite by Darth Vader...



SMART Technologies shows some impressive digital whiteboards. This woman is "painting" on a large projection screen.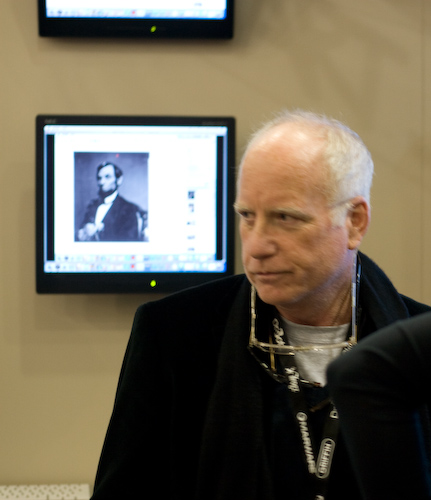 Also admiring the wares in the SMART Technologies booth was Oscar-winning actor Richard Dreyfuss. The day before, he had spoken at the John Lennon Educational Tour Bus on the subject "How Apple Can Save the World."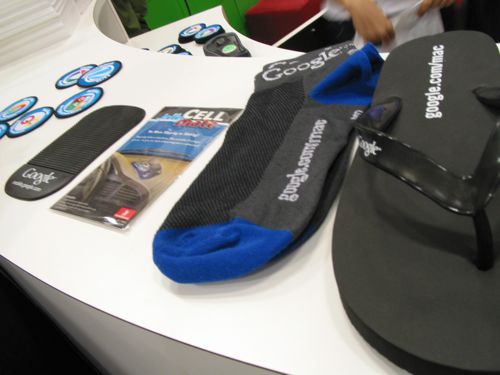 The spacious Google booth shows off the company's Mac wares and offers some cool Google swag (schwag?), including Google socks and flip-flops.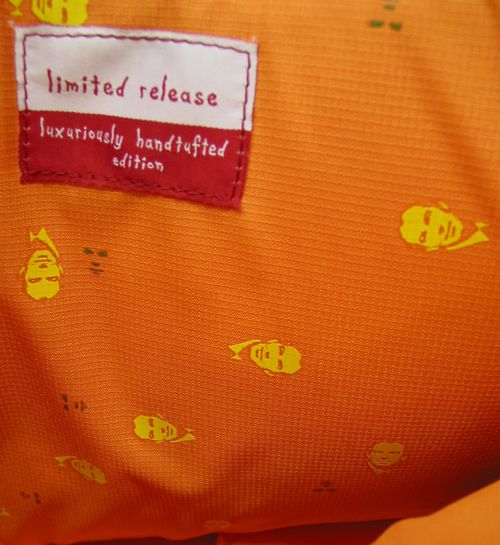 Not to be Crumpler fanboys or anything, but the bag-maker's booth is cater-cornered from our booth, and we dash over there whenever we can to check out its gear. Our favorite this last visit is the new, limited-edition Tony Blair Squirrel laptop bag, which is lined with the former British prime minister's smiling mug.