It has never been a better time to get into photography, and if you are passionate about wanting to create compelling images, read on!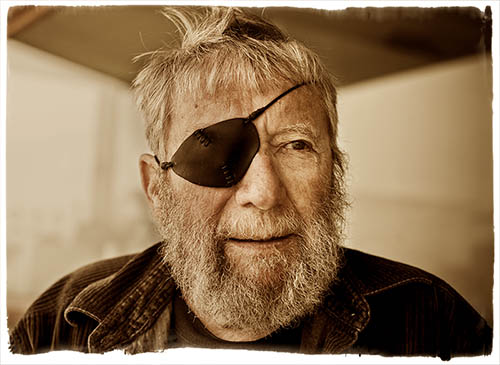 The famous French photographer Marc Riboud said it best, "Photography is about savoring life at 1/100th of a second." Therefore, in these blog posts, what I want to do is share with you some photos and inspiration so that you can savor and get even more out of life by way of becoming a better photographer.

So here is my first tip: "Photograph what you are passionate about!"

If you're not sure what your passions are, take a few minutes today to write down your top 10 favorite things. Think about where you live, where you like to travel, what you like to look at, what you like to do. For me, living in Santa Barbara, California, provides me with the privilege to do one of my all-time top passions: Surfing.

As a result, I decided to start a portrait project photographing some of the greatest surf legends of all time. Above is a portrait of Jack O'Neill, the inventor of the wetsuit, in his house in Santa Cruz, California. (And yes, his eye patch is real and made out of wetsuit material of course!)

When you pursue something with passion, it shows in the final results.

Cheers!
Chris Orwig

As a side note, I'll be posting more of the photos soon; for now, you can view a few more at: http://www.chrisorwig.com/