Publishers of technology books, eBooks, and videos for creative people
Home > Blogs > Live Facebook wall chat with Trey Ratcliff
Live Facebook wall chat with Trey Ratcliff
Join fellow photographers and HDR enthusiasts on Facebook Monday, December 21, at 1:00 pm PST for a live chat with HDR photog, StuckInCustoms.com blogger, and author of A World in HDR, Trey Ratcliff.

Here's how it works:

Become a fan of Peachpit on Facebook.
Log on to our page between 12:45 to 1:30 pm PST on Monday, December 21, and post your question on our page as a comment.
Trey will join the chat live from 1:00 pm to1:30 pm PST to answer your questions and pick a few random fans to win a free copy of A World in HDR!
Can't make it? Submit your questions for Trey as a comment to this blog post, and we'll post his answers on the Peachpit Facebook message board immediately following the chat.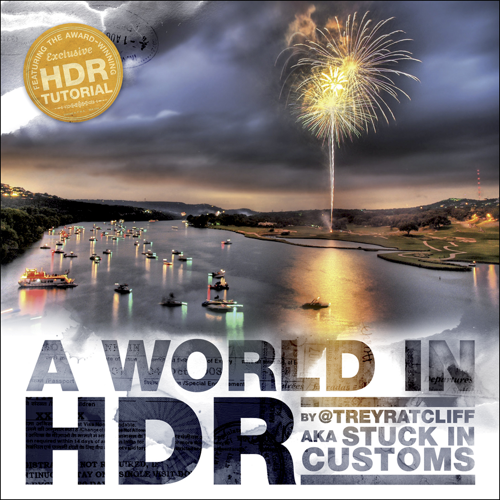 Other Things You Might Like

Photoshop for Lightroom Users, 2nd Edition

Final Cut Pro X 10.4 - Apple Pro Training Series: Professional Post-Production