This morning, we walked up to our local Apple Store about 45 minutes before the doors opened to find maybe a dozen people already there.

Everyone seems happy—and a bit groggy—as they stood around, waiting to buy Apple's latest
OS update.
However, the first person in line hadn't even come for Snow Leopard. "I'm here for an iPhone," he said, unaware that he has shown up for Mac OS X 10.6's debut. "It isn't always like this?" he asked about the group of people gathering behind him.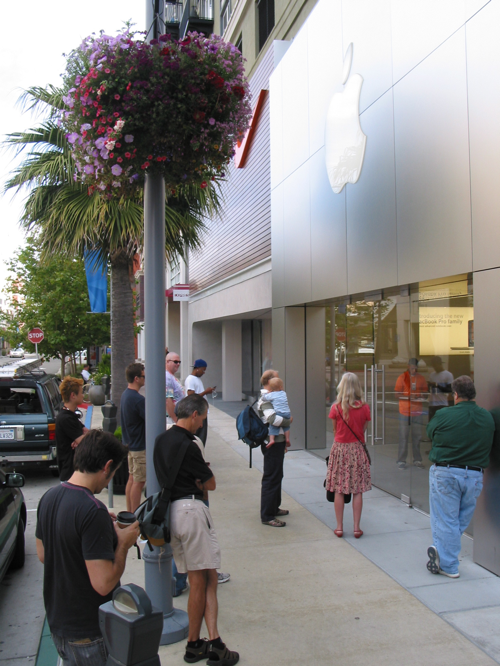 After the doors opened at 10 am, the four dozen or so people who had come for Snow Leopard had formed another line in the store to buy Apple's newest OS.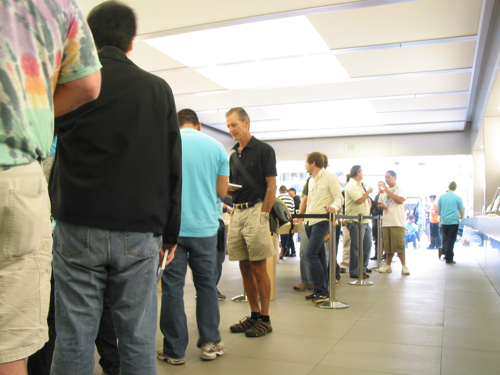 We, however, headed straight to the store's book section to look for Maria Langer's
Mac OS X 10.6 Snow Leopard: Visual QuickStart Guide
, which is available today in the Apple Stores—and elsewhere, of course.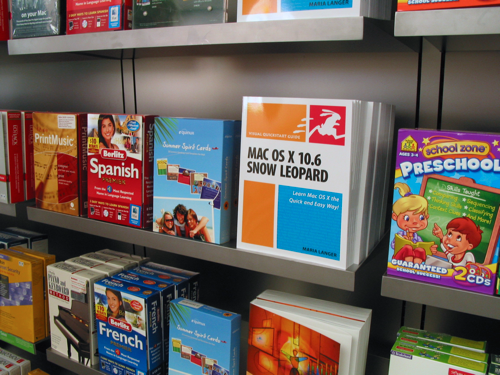 Along with Maria's book, we have three other Snow Leopard books shipping today to your favorite bookstore:
The Little Mac Book, Snow Leopard Edition,
by Robin Williams
Mac OS X 10.6 Snow Leopard: Peachpit Learning Series,
by Robin Williams and John Tollett
Mac OS X 10.6 Snow Leopard Pocket Guide,
by Jeff Carlson
For more on all of our Mac OS X 10.6 books, be sure to check out our
Snow Leopard page.
Our only disappointment: After we left the store, we headed over to our favorite
cupcake shop
up the street, only to discover it didn't open for another half an hour.