I recently had the tremendous pleasure of listening in as Joel Postman, author of the forthcoming SocialCorp, delivered a presentation on the use of social media by corporate America. Fascinating stuff!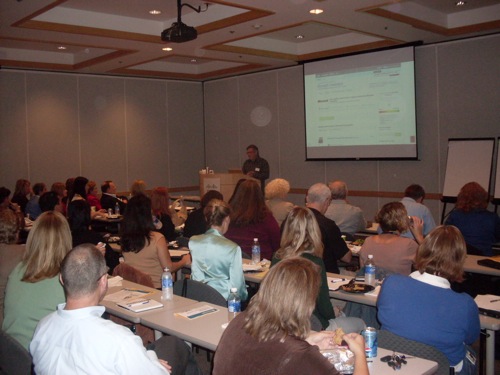 I thought I'd share some of Joel's SocialCorp wisdom for anyone who was unable to attend his IABC event at Cisco. Oh, and if you'd like to comment on this post with your Twitter name, one lucky person will be chosen to receive a free copy of Joel's book, SocialCorp, the moment it leaves the presses! That's right! You could be one of the first, the very FIRST, to have this book….and you could get it for FREE! Now wouldn't that be a lovely little holiday present for you?

Ok, now on to Joel's "wisdomness" (trademarked!):

Communications Inside and Out

Brevity: Think Twitter, TinyURL, etc. Short, concise messages that circulate fast. Attention spans are short. Space is limited.

Chaos: Lots of conversations are going on about you and your product, on many different forums, among many different crowds. All the time.

Control: Bring the conversations to your site. Have a presence on social networks or start your own.

Business: Use various tools to monitor the social media conversations about your company and respond appropriately. Prepare for your social media initiatives to be measured more rigorously in the future.

Civilization: New plans in the cooker to establish guidelines for Web 2.0 communications and "behavior."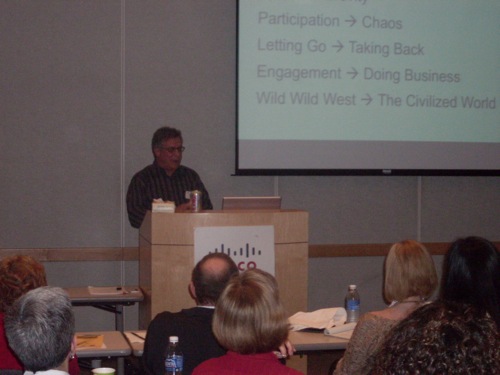 Speed → Brevity
Participation → Chaos
Letting Go → Taking Back
Engagement → Doing Business
Wild Wild West → The Civilized World
For more info on SocialCorp, check out http://www.peachpit.com/socialcorp.

If you're looking for a great guy to following on Twitter, Joel is @jpostman. Check out his awesome tweets! (And follow us @peachpit and @peachpittv, too!)